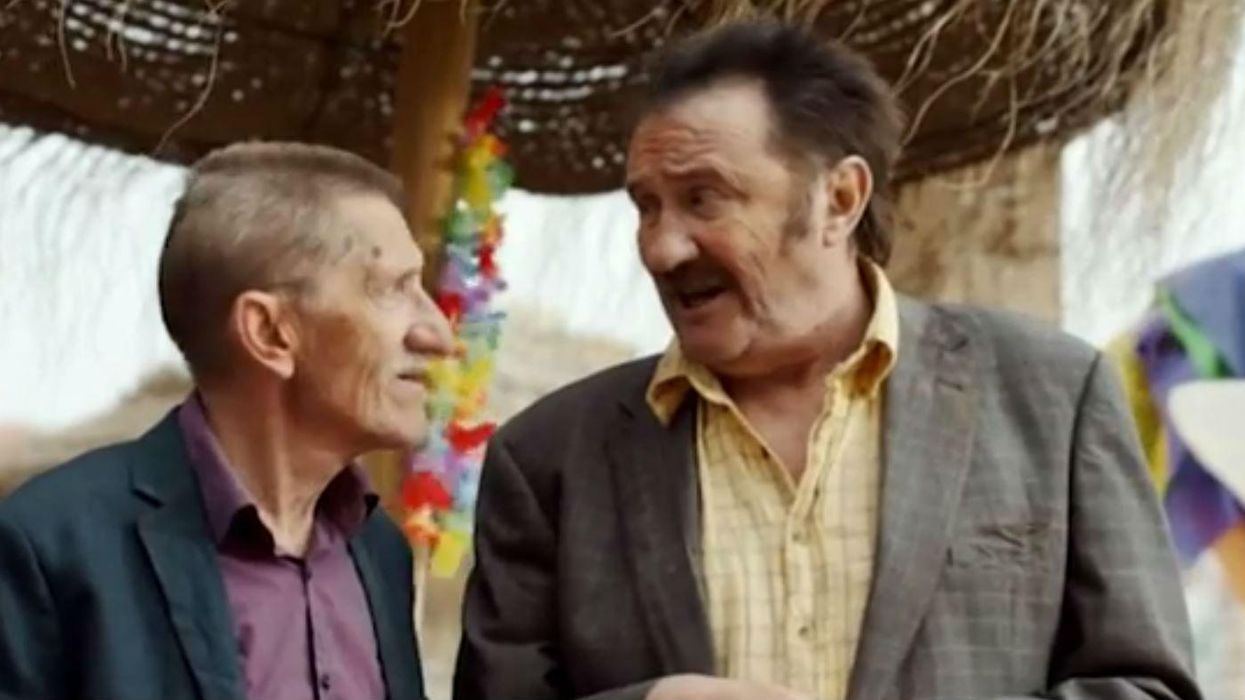 Benidorm screengrab
The Sun has come under fire from the Chuckle Brothers after a story about the pair in a "feud" was branded "absolutely disgusting".
The tabloid wrote an article that claimed Paul and Barry Chuckle were "drifting apart".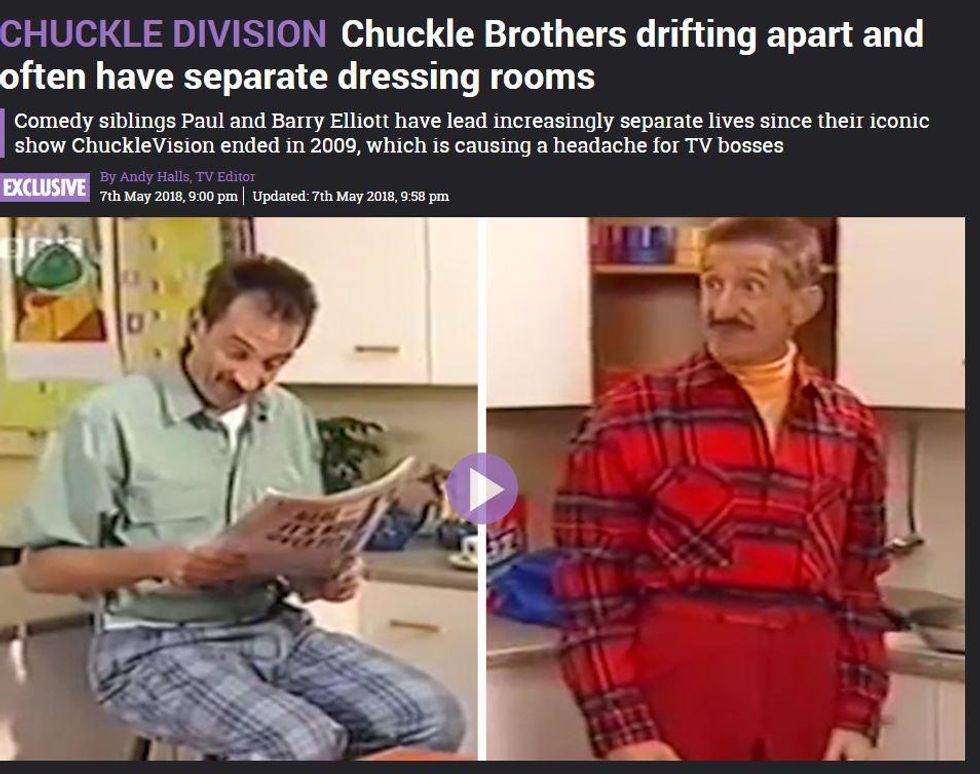 Screengrab: The Sun
It said:
Comedy legends The Chuckle Brothers do not get on as well as they used to, The Sun can reveal

Paul and Barry Elliot, often have separate dressing rooms and hotel rooms and travel apart.
Citing a "pal", the Sun claims that they live "increasingly separate lives". This source said:
Paul says Barry is only doing it for the payday that the Saturday night TV show will bring.
The source also explained:
After all even though they are brothers over a long season of two shows a day, they set the dressing rooms up differently if they can in order to have a rest in-between shows. They spend time together when they can.
The pair are set to star in Channel 5's new show Chuckle Time.
The Sun's entertainment account on twitter shared the article and described the brothers as "feuding".
Paul and Barry vehemently deny the claims, and took to Twitter to refute them.
Their friends chimed in as well to defend their friendship.
Others are angry with the way the brothers were treated by the tabloid.
A spokesperson for The Suntold indy100:
The Sun stands by the story and by our journalist.