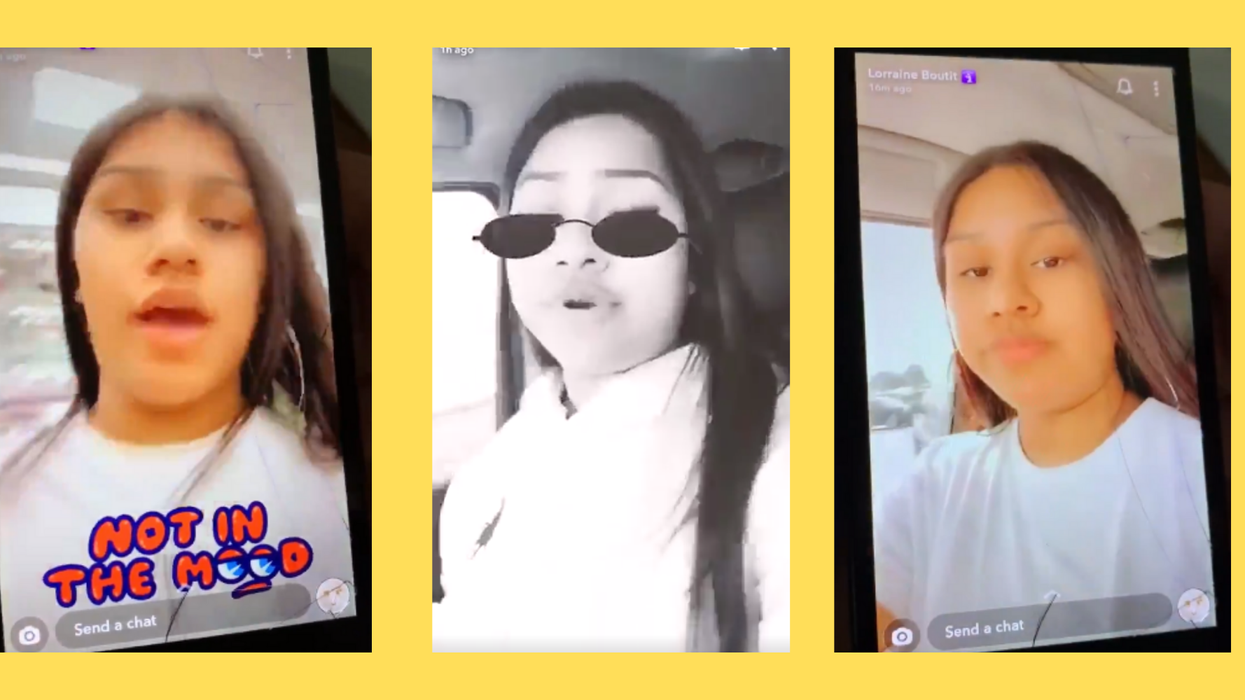 Twitter/Snapchat
Around the world, cities, towns and countries are on lockdown to stop the spread of coronavirus. In some cases, it's leading to very strange behaviour.
The latest is a teenage girl who was arrested in Texas after posting videos on Snapchat where she said she would "intentionally spread coronavirus".
In a series of videos which she posted to her private Snapchat, which then found their way to social media, the girl, later identified as 18-year-old Lorraine Maradiaga, said that she had tested positive for Covid-19.
We have identified the woman seen on social media claiming to be COVID-19 positive as 18-year-old Lorraine Maradiag… https://t.co/ERkEyEX61S

— Carrollton TX Police (@Carrollton TX Police) 1586127023
She posted the videos from a car in Carrolton, which is near the city of Dallas, Texas. In the videos, which are still circulating on social media, she faces the camera and says that she's at Walmart, trying to infect people. She also coughs into the camera in another one of the videos which were posted online, telling people that she would shorten their life.
In another video, she can be seen at a drive-through testing site, getting tested for Covid-19. A woman tells Maradiaga that she needs to go home and wait for her results.
After the videos started to circulate on social media, the Carrolton Police Department was alerted to them as people on social media started to tag them into posts featuring the video. Maradiaga also said that she knew people were recording her videos and posting them elsewhere, and that she didn't care.
ew this girl think she's bad or something. she deadass has corona and refuses to stay in quarantine. this is so the… https://t.co/1k8KKGkhoJ

— samantha 🦋 (@samantha 🦋) 1586034503
The police department said that they considered her a threat to public health, and tried to find her over the weekend. By Tuesday, Maradiaga had turned herself into the county jail.
Maradiaga was charged with making a "terroristic threat" which is a third degree felony.
At the time, she also told police that she did not have Covid-19. The police confirmed that they didn't have evidence which proved a positive diagnosis of Covid-19, and while Maradiaga has posted bail, she will have to self quarantine for 21 days after her release.