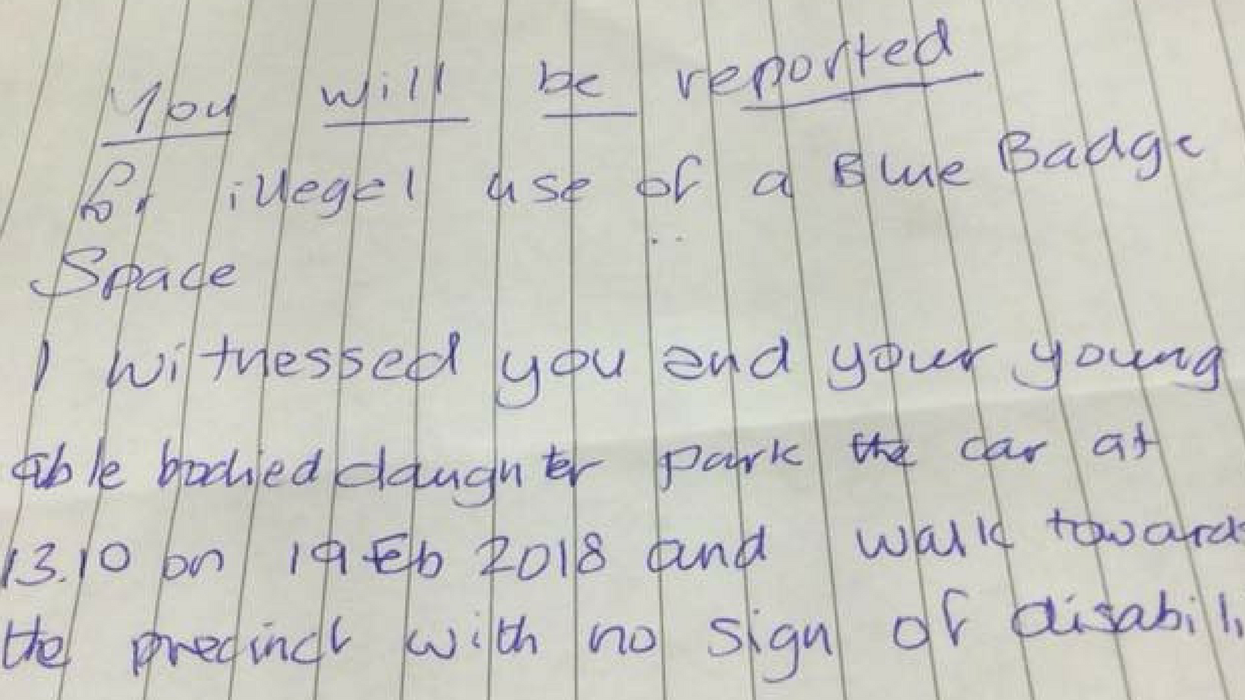 Alan Tanner
A disabled woman and her mother went back to their car after a shopping trip and found a disturbing note about illegally using a blue badge space, despite them owning a valid permit.
Julie Tanner and her daughter Paige, 23, were in Reading on Monday when they discovered the message warning "you will be reported". Julie is mentally disabled and needs one-on-one support at all times, her father Alan said.
Mr Tanner posted a photo of the hand-written note to Facebook along with a warning urging people "not to judge".
The note read:
You will be reported for illegal use of a Blue Badge space. I witnessed you and your young, able-bodied daughter park the car at 13:10 on 19 Feb 2018 and walk towards the precinct with no sign of a disability. 

This selfish action deprives a disabled person of somewhere to park.
Some said the note was "disgusting" and "unbelievable".
Another said:
I am reading this absolutely speechless, how dare they even write that, coward that what they are.
Another person pointed out:
Disabilities come in all shapes and sizes...it's outrageous that people judge when they don't know the facts.