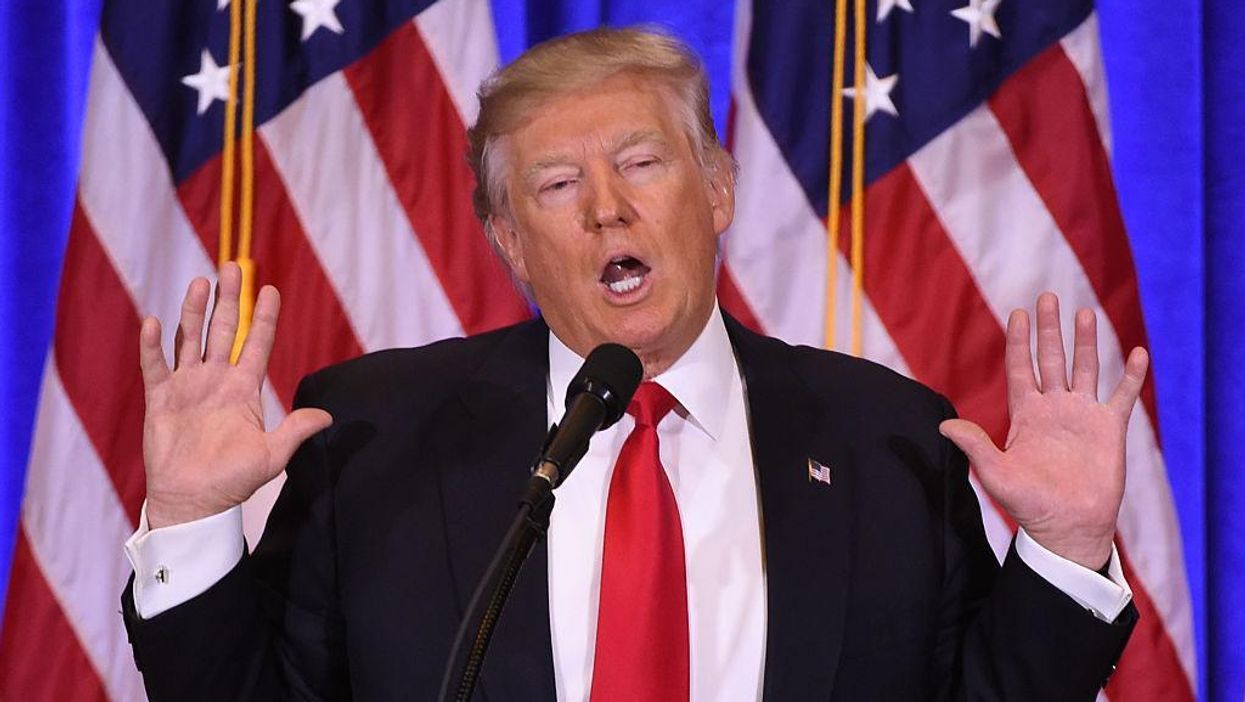 AFP/ Getty Images / Don Emmert
President-elect Donald Trump has just made history.
The soon-to-be president has done something many of his opponents say never happens – He tweeted the facts.
The man who said climate change is a hoax...
... And said that millions or Americans voted illegally in the election that handed him the presidency.
Has actually tweeted a nugget of truth
Trump shared yesterday that John Lewis, the hugely respected congressman, civil rights leader and orator, has mistakenly said he will be skipping a presidential inauguration for the first time.
He wrote:
John Lewis said about my inauguration, "It will be the first one that I've missed." WRONG (or lie)! He boycotted Bush 43 also because he "thought it would be hypocritical to attend Bush's swearing-in....he doesn't believe Bush is the true elected president." Sound familiar!
Lewis said in an interview with NBC News that this will be the first presidential inauguration he will have missed since being in congress.
However, Lewis was elected into congress in 1986, and he boycotted President George W Bush's inauguration in 2001.
So, technically, Trump tweeted the truth.
Could this possibly be a sign of things to come?