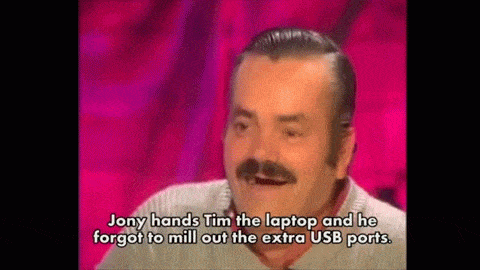 This video, which overlays English subtitles onto a Spanish comedian babbling incessantly and laughing his head off, has attracted over two million videos since being uploaded on Wednesday.
It's already been touted as the new Downfall, the infamous internet parody which lays English subtitles onto fictional footage of Adolf Hitler in his bunker.
In the video, the subtitles show what appears to be an Apple engineer describing the new Macbook.
The script explains the design process of the new device, the interactions between Apple CEO Tim Cook and senior vice president of design Jony Ive and the apparent incompetence of the technology giant. While the script itself is nothing remarkable, the laughter of the "employee" is infectious.
Originally filmed in 2007, the video actually shows Spanish comedian Juan Joya Borja, better known as El Risitas ("Giggles"), being interviewed by Jesus Quintero about his time as a young cook.
You can watch the original, with accurate English subtitles, here: