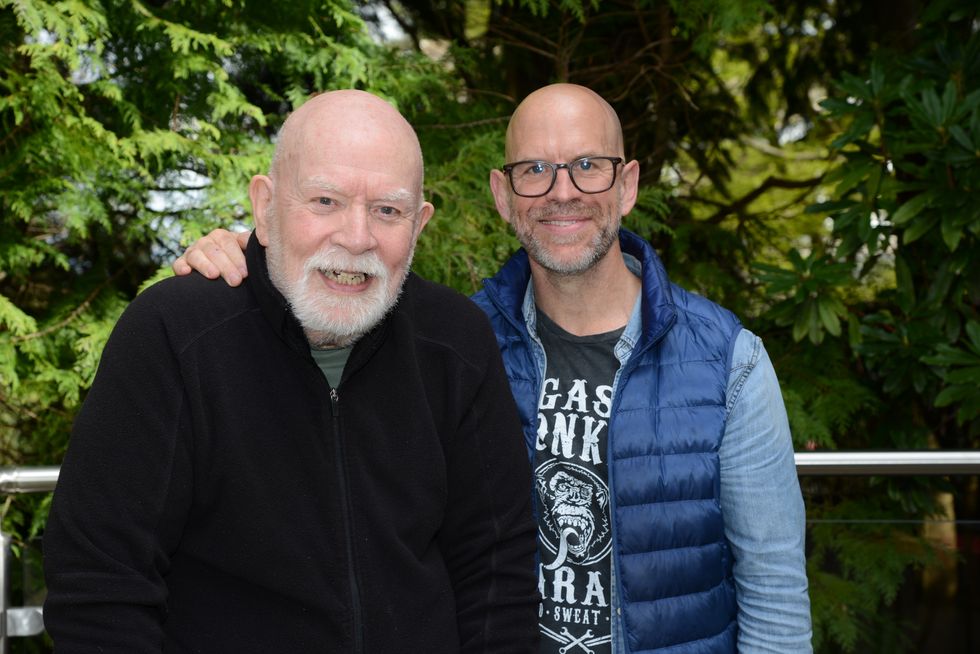 PA Media - Michael Hogan/Music for Dementia
A former music teacher living with dementia is "over the moon" after being made an OBE in the King's Birthday Honours.
Paul Harvey, 83, has raised more than £1.5 million for dementia services after a song he created shot to the top of the iTunes and Amazon music charts after it was released as a charity single in 2020.
Mr Harvey, from Buxted, East Sussex, composed the piece, Four Notes, after being given four random notes to play on the piano by his son, Nick Harvey.
After a clip of the moment went viral, the music was released as a single to benefit the Alzheimer's Society and Music For Dementia.
Nick Harvey, 51, told the PA news agency: "It's really, really great, and dad is over the moon.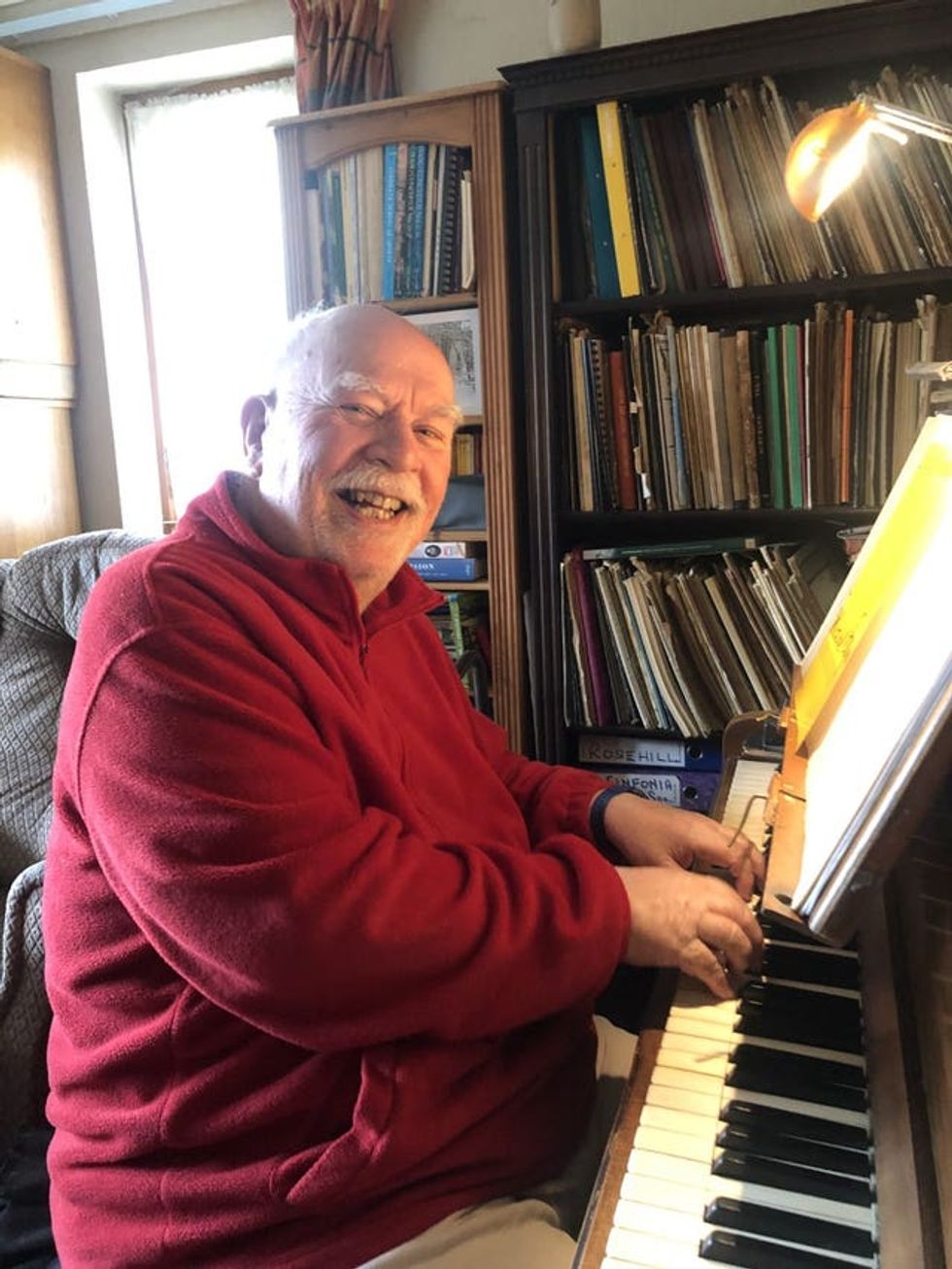 Paul Harvey released a single he recorded with the BBC Philharmonic orchestra, originally improvised from just four notes, in 2020 (Nick Harvey/PA)PA Media - Family Handout/Nick Harvey
"He still can't quite believe what's happened, but he's deeply honoured.
"I've known for a few weeks that this was going to happen, and dad and I were sworn to secrecy, and a few family members knew, but it was all leading up to last night where there was a big reveal at 10.30pm, and then my phone started melting."
Mr Harvey said that his father, who was diagnosed with dementia in 2020, understands that he has been made an OBE, but he said "he doesn't feel like he's a worthy recipient".
"Over the past two weeks, I've been trying to persuade him that he absolutely deserves it," he said.
"All the money that he helped to raise and also, bringing in awareness of the power of music for people living with dementia, bringing it to a wider audience, it's so important.
"It couldn't happen to a nicer man. It's incredible what he's achieved."
Mr Harvey posted a clip to Twitter of his father improvising the four notes – F, A, D and B – on the piano.
After his piece was broadcast on the BBC, the BBC Philharmonic Orchestra accompanied the original phone audio and got involved to help create the single.
The father-and-son team then decided to release it as a charity single to raise money for Alzheimer's Society and Music For Dementia.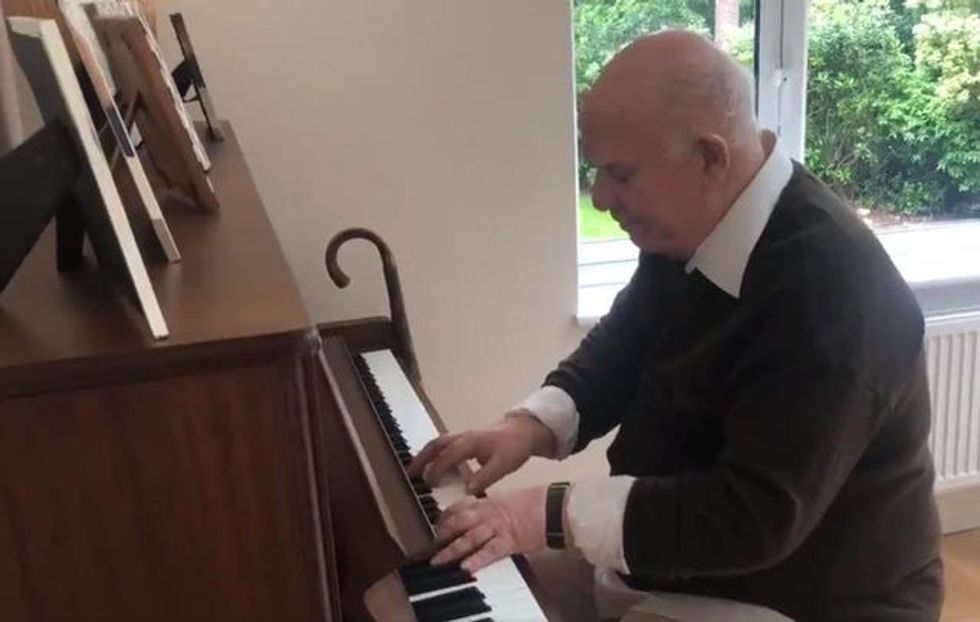 Paul Harvey raised more than £1.5 million for dementia services (Nick Harvey/PA)PA Media - Nick Harvey
Mr Harvey said the philanthropist Sir Tom Hunter was "so inspired" by his father's music and the relationship between Mr Harvey and his father, that he donated £1 million to be split between the two charities.
Mr Harvey said the rest of the money was raised after the song reached number one on the iTunes and Amazon sales charts, as well as the streams it has received on Spotify.
Mr Harvey said his father "doesn't really remember" what he did in 2020, but he has come up with a "wonderful" way of helping him to.
"I've uploaded all the TV clips of him playing and being interviewed to YouTube, and on his Smart TV I've set up a channel so with one click of a button he can watch all of those clips back," he said.
"It's really, really wonderful, because it's almost like he's reliving those moments again because he's forgotten what happened.
"I'll often get a phone call from him where he'll say, 'it's absolutely amazing what happened back then'."
Mr Harvey added: "I've got two brothers, and the three of us are absolutely over the moon for dad and we're so incredibly proud of him for everything he's achieved.
"It just goes to show that no matter how old you are, great things can happen, and it's such a random and wonderful and magical story from four tiny little notes that I recorded and then put on Twitter, to then take on a life of their own, and lead to an OBE.
"It's absolutely crazy, but wonderfully so.
"Almost more importantly, it's the message that the power of music is this incredibly transformational tool for people living with dementia."
Mr Harvey said the OBE was an "amazing fairy-tale ending" to the "incredible story", and "it couldn't get any better for dad".