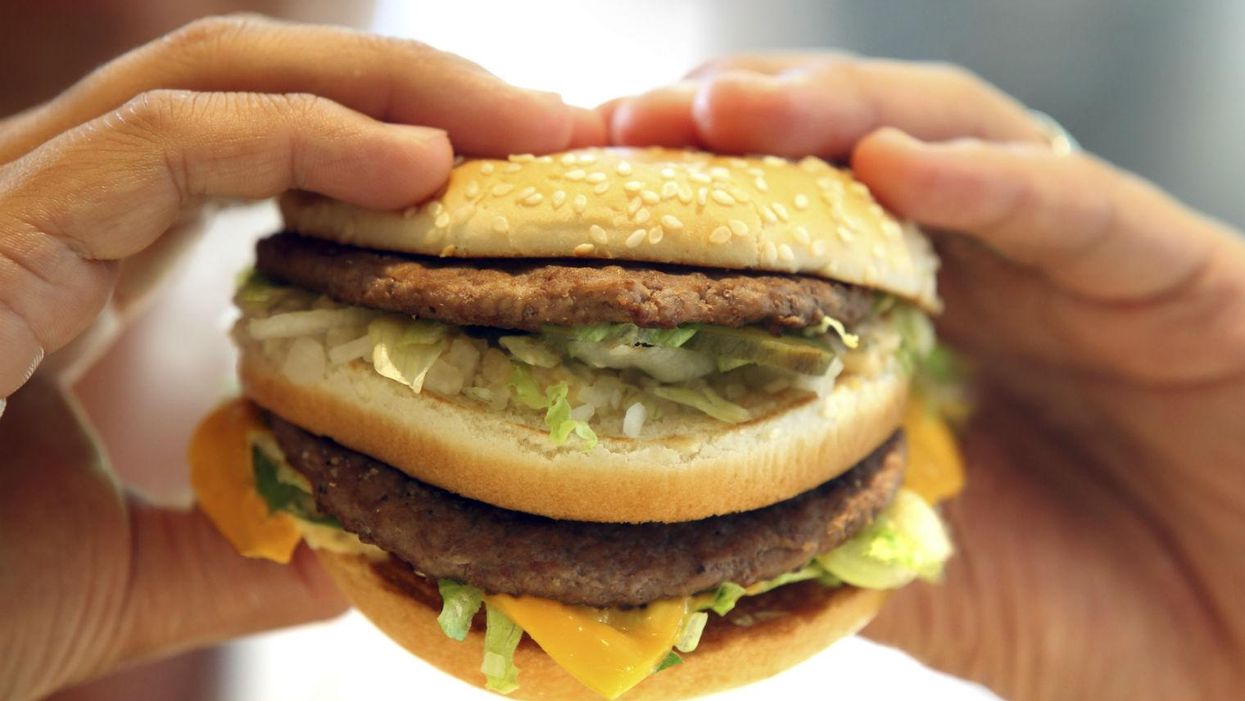 Whether it's a Friday treat, a drunken craving, or you're addicted to the deliciousness, everyone knows fast food is rarely a healthy option. But even within this broad church of gluttony, these foods are the worst offenders.
McDonald's, KFC and Domino's are among the best-known companies which offered the food with the highest calories to UK customers.
The good people of News.com.au went through some of the most popular meals. Here's a break down of all the badness within the tasty goodness, in ascending order of calorific content:
KFC Three Piece Feed
Picture: pjohnson1/iStock
Feed. Like a chicken being fattened up. This includes three pieces Original Recipe chicken, regular potato and gravy, dinner roll, regular chips and a can of soft drink.
Calories: 1055
KFC Original Tenders Box
Who needs crockery when you can eat from a box? KFC call these 'new Original Tenders', potato and gravy, snack Popcorn Chicken, creamy aioli, regular chips and a 375ml drink.
Calories: 1115
Large Big Mac Meal
Picture: EllenMoran/iStock
It has the words 'large' and 'big' in the title, so this meal choice wasn't going to be slimming, was it? A Big Mac consists of a large burger, large fries and a large coke.
Calories: 1170
McDonald's Fan Feed Box
'Feed'. Again. What is it with 'feed'? Plus 'Box', to add extra humiliation. The 'Feed box' includes a Big Mac, sundae, medium fries, 10 Chicken Bites and a medium drink.
Calories: 1170
McDonald's Grand Angus Meal
Angus. Because heart disease is manly. It kind of is. This meal includes a 'Grand Angus Burger', large Fries and a large Coke.
Calories: 1299
Dominos Grand Supreme Pizza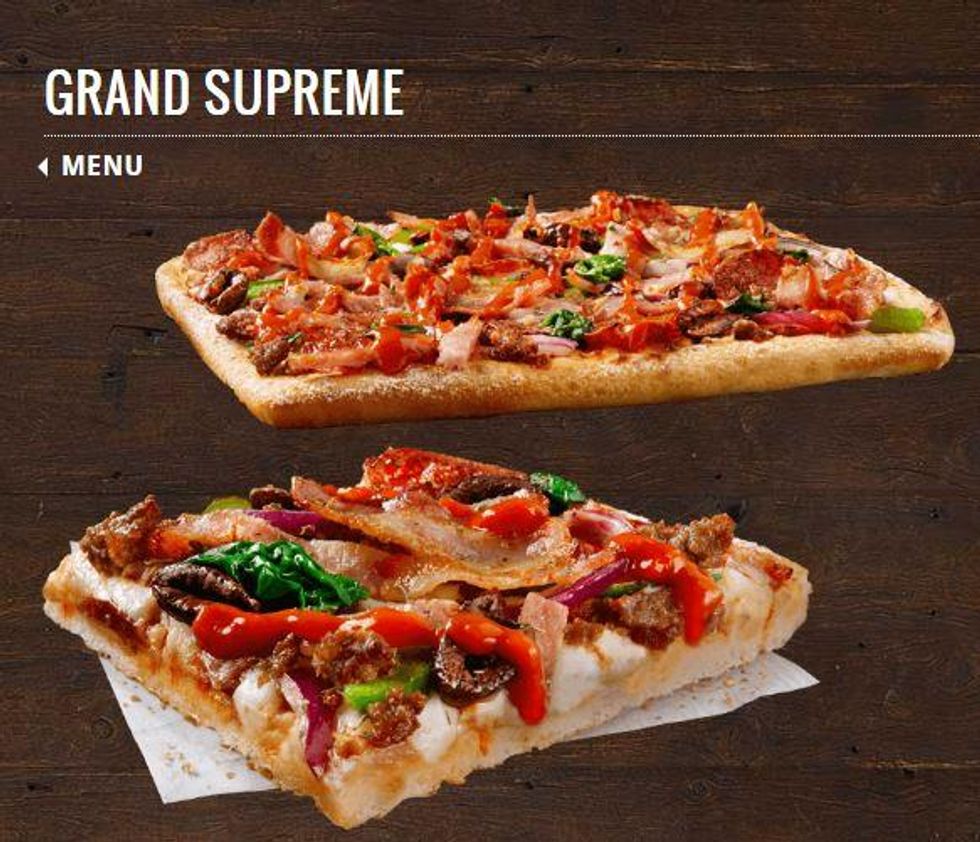 Picture: Screengrab from Dominos Pizza
Try adding a pinch of salt to your Dominos because why the hell not? It's murdering your insides anyway. A 'Grand Supreme Pizza' contains ground beef, ham, bacon, pepperoni, olives, peppers, baby spinach, red onion and mozzarella topped with oregano and tomato sauce.
Calories: 1326
KFC Zinger Stacker Box
This KFC meal is the big mamma, at 1566 calories. It consists of a 'Zinger Stacker', three wicked wings, one regular chips, one regular potato and gravy and a regular drink.
Calories: 1566