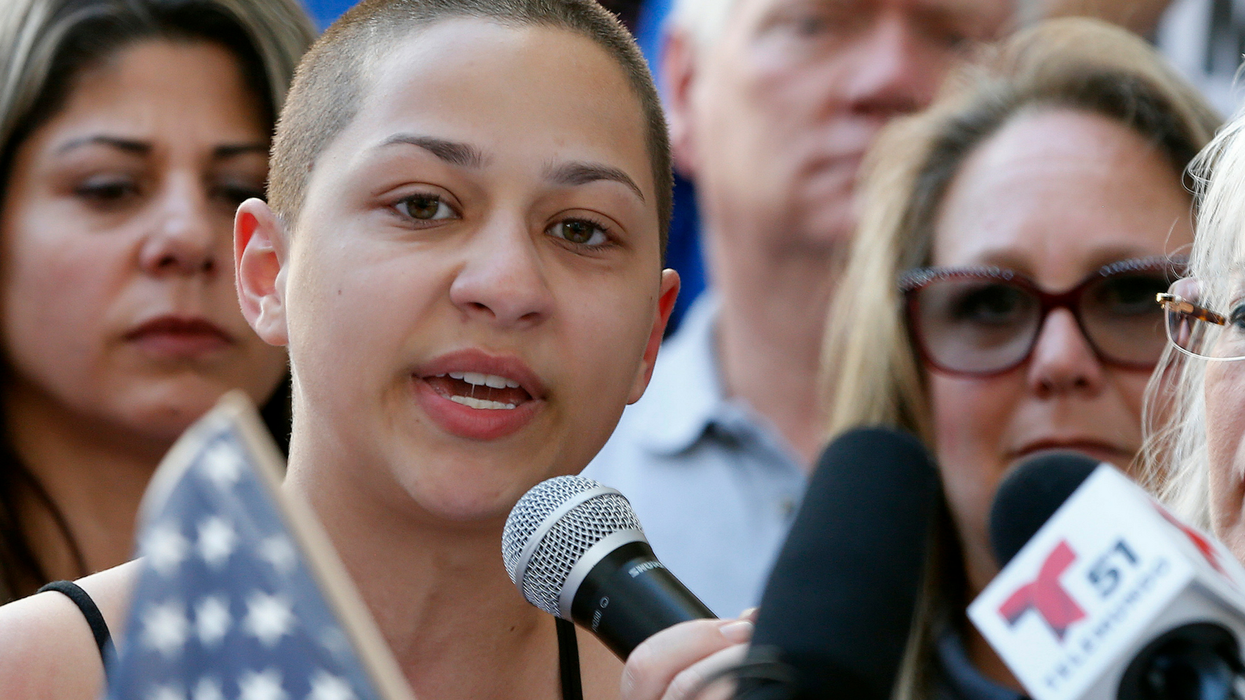 RHONA WISE/AFP/Getty Images
Survivors of the Florida school shooting that left 17 dead are spearheading calls to boycott companies that partner with the National Rifle Association.
A number of businesses have already cut ties with the gun rights body including car hire firms Hertz, Enterprise and Avis and major airlines Delta and United.
A list by ThinkProgress states at least 21 of the 27 businesses known to partner with NRA have so far divested.
Two survivors from Marjory Stoneman Douglas High School, David Hogg and Emma Gonzalez, took to Twitter on Saturday to raise awareness about FedEx's involvement with the NRA.. The move then prompted a wave of support online.
A spokesperson for FedEx said: "FedEx Corporation's positions on the issues of gun policy and safety differ from those of the National Rifle Association (NRA). FedEx opposes assault rifles being in the hands of civilians. While we strongly support the constitutional right of U.S. citizens to own firearms subject to appropriate background checks, FedEx views assault rifles and large capacity magazines as an inherent potential danger to schools, workplaces, and communities when such weapons are misused. We therefore support restricting them to the military. Most important, FedEx believes urgent action is required at the local, state, and Federal level to protect schools and students from incidents such as the horrific tragedy in Florida on February 14."
The boycott calls come less than two weeks after gunman Nikolas Cruz shot and killed 17 people at his former school on 14 February.
As companies cut ties with the NRA, their tweets announcing the news on social media garnered thousands of likes and retweets.
Hertz tweeted on Friday: "We have notified the NRA that we are ending the NRA's rental car discount program with Hertz."
The NRA meanwhile, has criticised companies choosing to sever partnerships with it naming such moves as a "shameful display of political and civic cowardice."
Companies that have cut ties with the NRA so far, according to ThinkProgress:
Alamo Rent a Car
Avis
Allied Van Lines
Bestwestern
Budget
Chubb Insurance
Delta Air Lines
Enterprise Rent-a-Car
First National Bank of Omaha
Hertz
LifeLock
MetLife
National
North American Van Lines
Norton 
Paramount Rx
SimpliSafe
Symantec
Teladoc
TrueCar
Wild Apricot