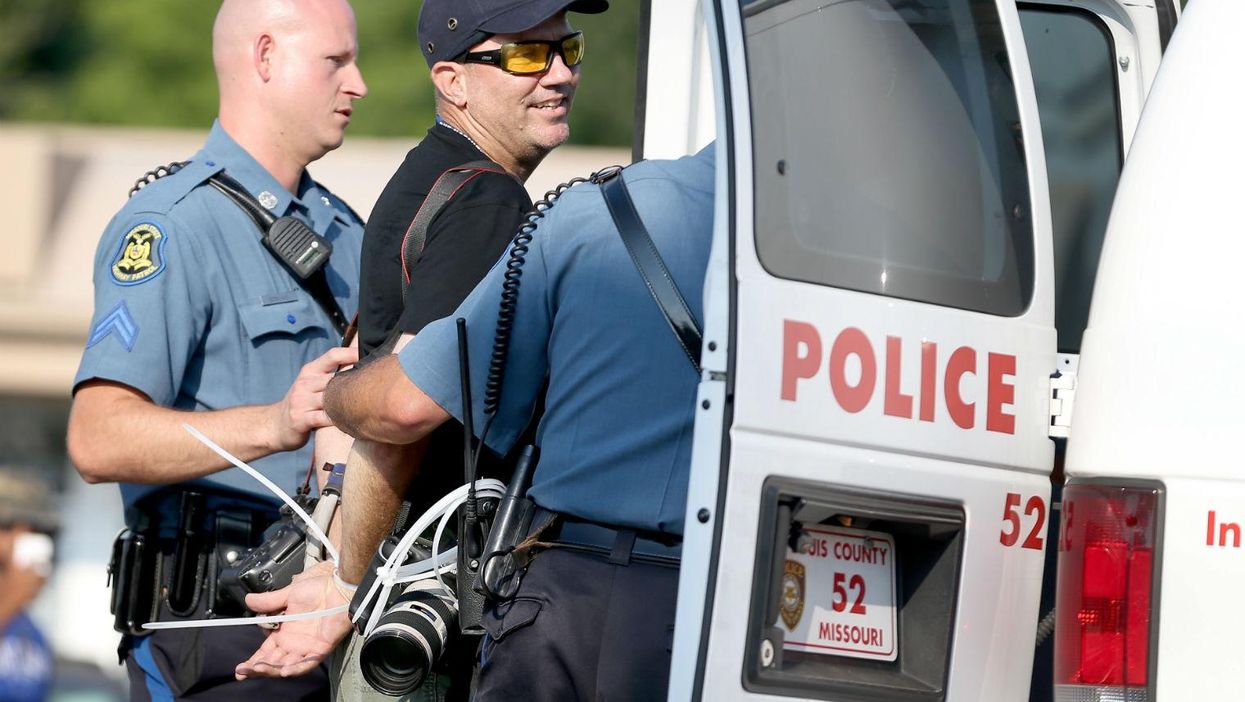 Last night veteran Getty photographer Scott Olson became the third journalist to be arrested while covering protests and unrest in Ferguson, Missouri, where earlier this month unarmed black teenager Michael Brown was fatally shot by police.
Getty's vice-president for news, Pancho Bernasconi, said the photo agency stood "firmly behind" Olson.
The Missouri state highway patrol said the photographer was arrested after straying out of a designated media zone.
Olson has taken some of the most iconic photographs from Ferguson. After he was released last night, he filed these images:
Police should not be bullying or arresting journalists just trying to do their jobs.
More: In Ferguson, everyone is under attack - even the media