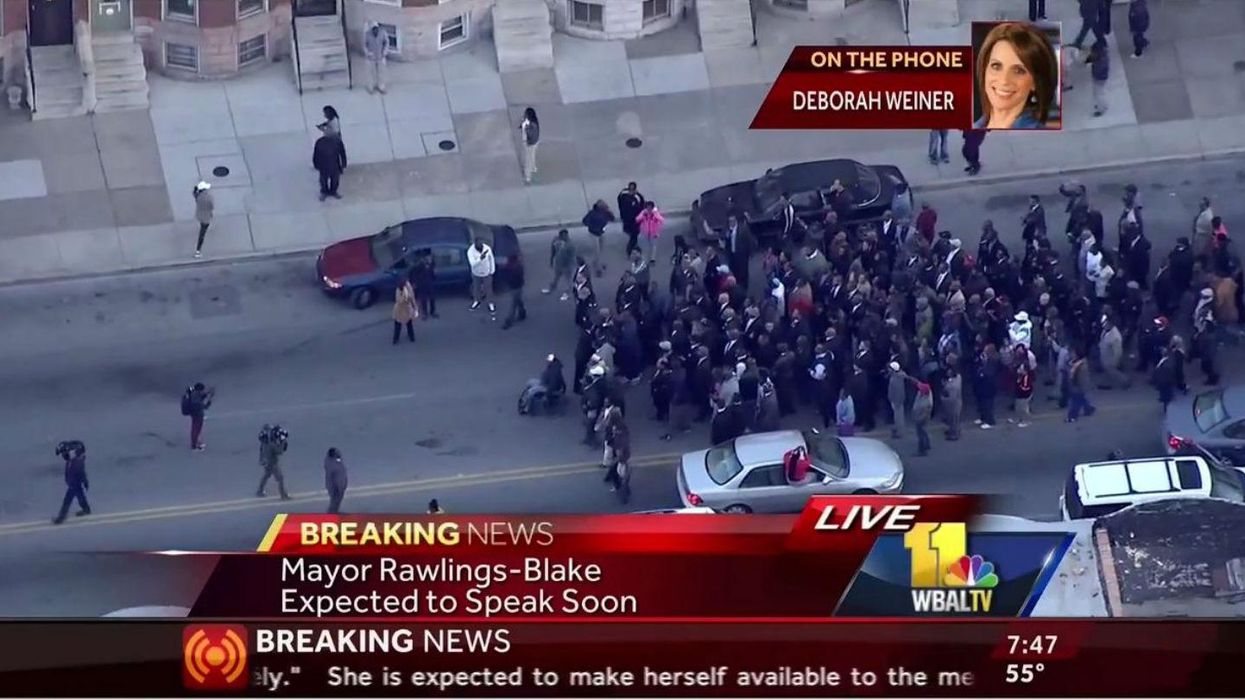 A state of emergency was declared in Baltimore on Monday night, with unrest spreading throughout the city following the funeral of Freddie Gray - a 25-year-old man who died from severe spinal injuries after being arrested last week.
Subsequent news reports have been dominated by images of people throwing bricks, clashing with police and torching vehicles.
But there are many others in Baltimore, also outraged by the death of this young man, who have not expressed their anger through violence.
As well as a week of peaceful protest led by the Gray family, hundreds of clergy from across the city linked arms on Monday night and marched through the streets in a bid to pacify the protests.
These are the church leaders who are putting themselves in harm's way to end the violence, to stop the violence. They're linked arm-in-arm... to protect everyone. One gentleman is at the front in a wheelchair. You have every member of clergy here, from the very young, to the very senior...

I asked the members of the clergy what they thought about this state of emergency the governor declared and they said there's been a state of emergency way before tonight in Baltimore city. An emergency of poverty, a lack of jobs, disenfranchisement from the political process. This was a long time coming.
Deborah Weiner, WBAL reporter on the ground in Baltimore