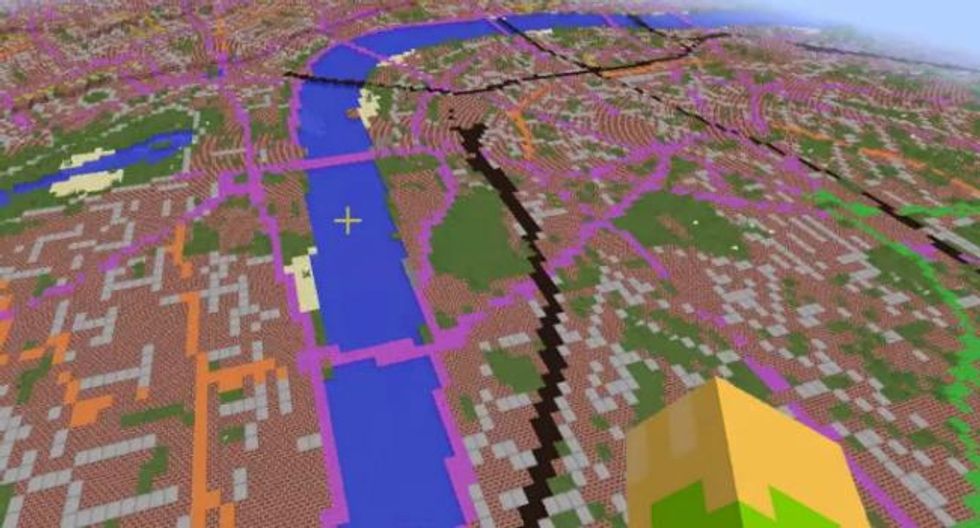 Ordnance Survey has created a map of Great Britain using Minecraft, the popular building videogame.
Using real-world geographic data, Britain's national mapping agency built the map using 83 billion blocks. The map shows roads, rivers and railways.
In their latest video, the map's creator Joseph Braybrook guides viewers along the River Thames and explains more about how the map was made.
Minecraft users can download the map for free here