It's December, so you're probably reading this during a break from wrangling with wrapping paper.
But put down the scissors and let this employee at Takashimaya department store in Japan show you how it's done, in just 12 seconds, via Today.

It's so quick it might actually be magical, but the basic theory is as follows (note: this is for rectangular gifts):

1. Take the present and place it at an angle on your wrapping paper like so:


2. Fold up two corners and flip the wrapping paper: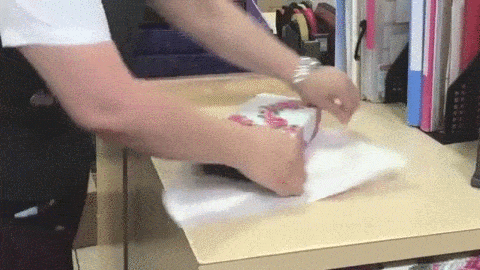 3. Fold up the other corners:
4. You're done!