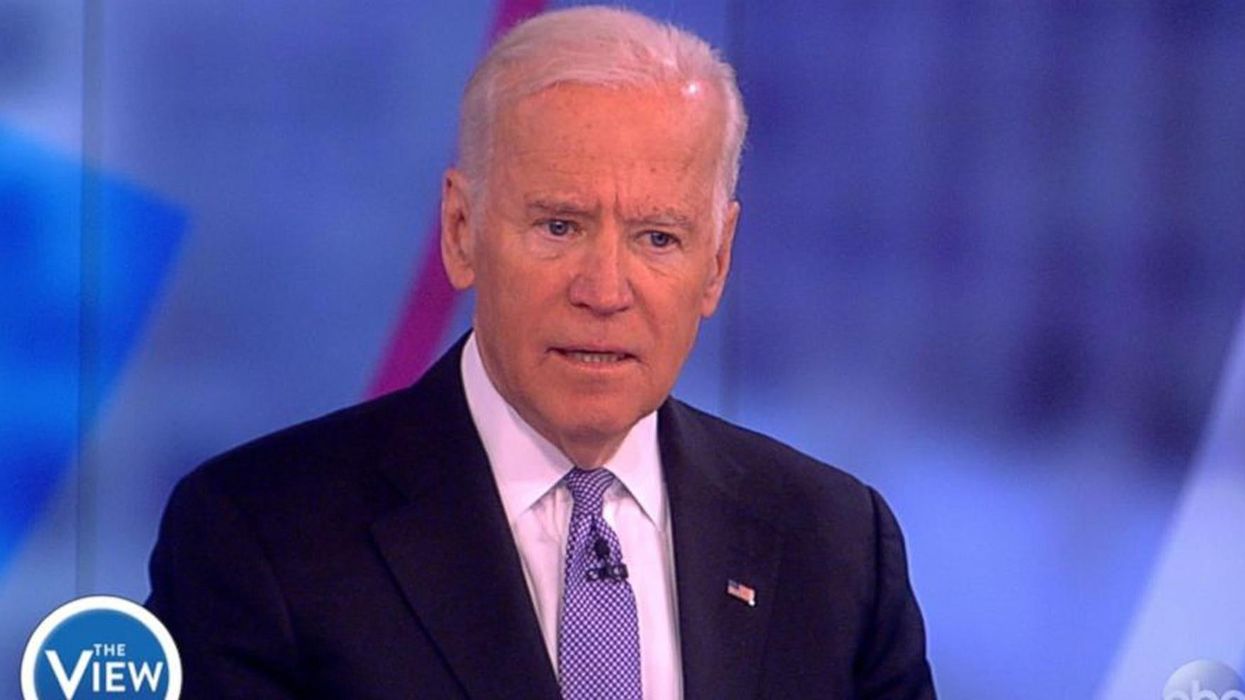 ABC
In one of his final interviews as vice president, Joe Biden was in for an emotional roller coaster.
Joe 'Grandfather to the Nation' appeared on ABC's 'The View' and was begged not to leave office.
Co-host Joy Behar also tried her best to bait Mr Biden into criticising President-elect Donald Trump.
The country, they say, is very much divided. People are worried about a Trump administration. I'm terrified that he knows nothing, and is going to lead us into war.

Now, you have called him 'thoroughly unqualified.' What makes you the most uneasy, (and remember, it's only an hour show?)

When a guy tweets in the middle of the night continuously, does he understand the gravity of what's he's doing? 
While Hollywood superstar Whoopi Goldberg also chimed in with a touching tribute to Biden's empathy with Americans, and her hope that he will be around to help with the coming White House administration.
Behar concluded the segment with "Don't go! Don't go!"
Never a truer word spoken.
More: Joe Biden's reaction during Obama's farewell speech was priceless
More: 17 final White House conversations between Obama and Joe Biden everyone wishes would happen