Ian Volger - Pool/Getty Images
You've probably heard your parents say "take your coat off indoors or you won't feel the benefit outside".
They were probably right, but it appears that Kate Middleton can't abide by that bit of advice because of a bizarre piece of royal etiquette.
Recently she and Prince William attended a private lunch and a variety public appearances with Norway's Crown Prince Haakon and Princess Mette-Marit.
The events were business as usual for the royals apart from one small detail.
Throughout the entire day, Kate wore her Dolce & Gabbana coat, even indoors and didn't unbutton it once.
You can see her below visiting the Hartvig Nissen School and appears to be the only person in shot wearing a coat.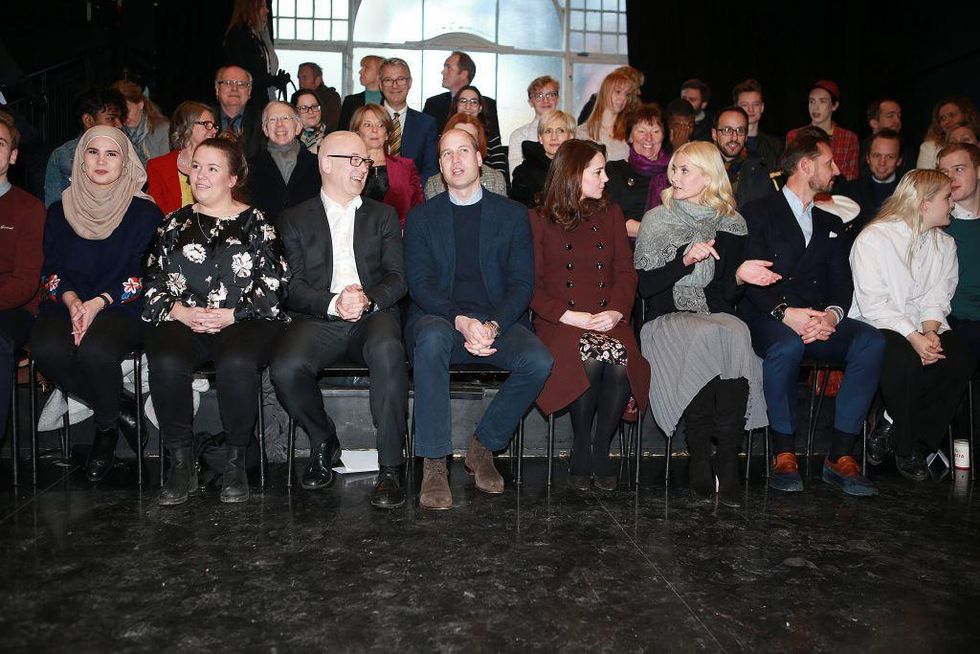 Picture: Ian Volger - Pool/Getty Images
According to OK!, the reason behind this is that royal etiquette deems it 'unladylike' to undress in public and this includes the removal of a coat.
The royal women, including the Queen and Meghan Markle, can remove their coats but only if a camera isn't present.
However, the cameras were said to be present throughout the engagement, meaning that there were no opportunities.
This is just one of several bizarre rules that women of the royal family have to abide by on a daily basis.
These include no flashy nail polish colours, no social media and only being able to wear royal jewels once you are married to a member of the family.
Fortunately for Kate, she was later able to remove the coat as she and William accompanied the members of the Norwegian monarchy as they took in the snowy views at Holmenkollen.
Picture: Chris Jackson/Getty Images
HT news.com.au