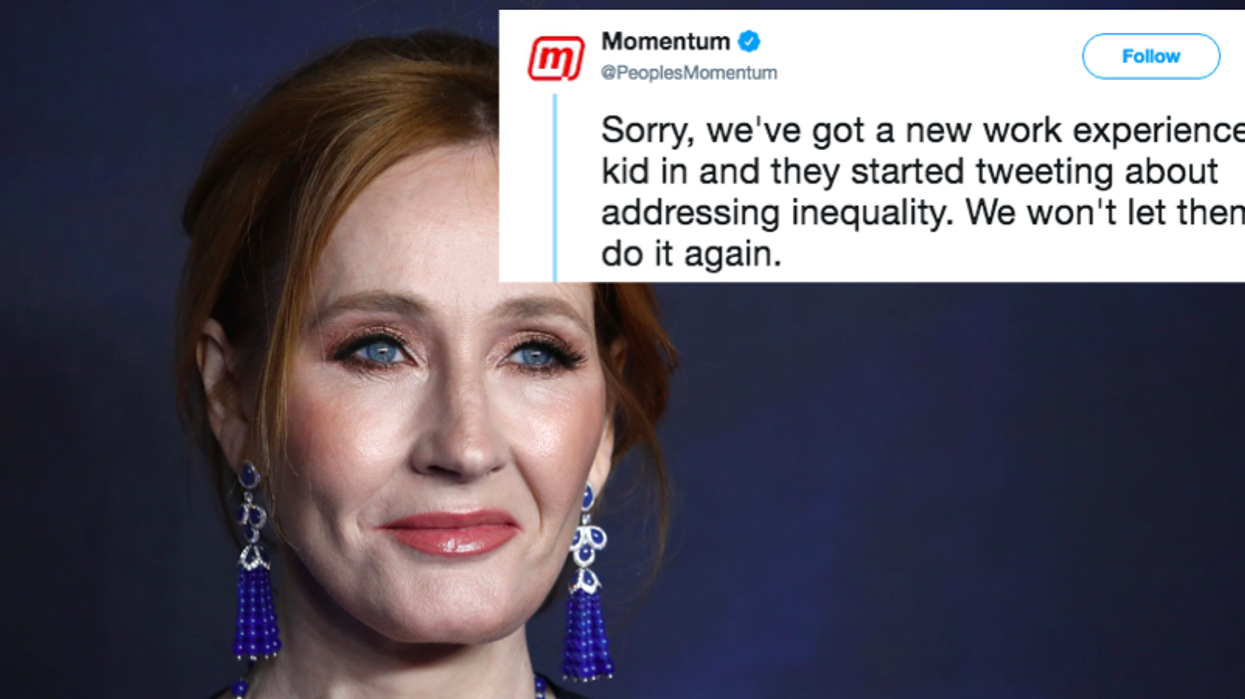 GETTY / Twitter
It's fair to say there's no love lost between Harry Potter author JK Rowling and Labour Party leader Jeremy Corbyn.
Just look at this tweet from 2016...
Or her recent pre-Christmas thread which parodied Corbyn and his supporters and highlighted antisemitism on the left.
Now the author has taken to Twitter to criticise Momentum, the left-wing campaign group that was founded following Corbyn's successful campaign to lead the Labour Party.
Quote tweeting a tweet from Momentum's account, she said she wishes that the group's Twitter is a parody account.
But Momentum fired back with a sarcastic put down of its own...
Unsurprisingly, Twitter was divided, with some users siding with Rowling...
But most replies seemed to side with Momentum as it wasn't clear exactly what Rowling took issue with in their original tweet. Many even praised their social media skills.
One thing's for sure, there's probably a cell in Azkaban with Momentum's name on it.