Composite / AP Images / Shutterstock
In an unexpected turn of events, 2016 winds up with a little bit of amazing news - a Sriracha sauce Big Mac.
If you ever needed confirmation that the Asian-based hot sauce has gone completely viral (or whatever the sauce version of viral is), this it it:
McDonald's is changing the Big Mac recipe for the first time ever.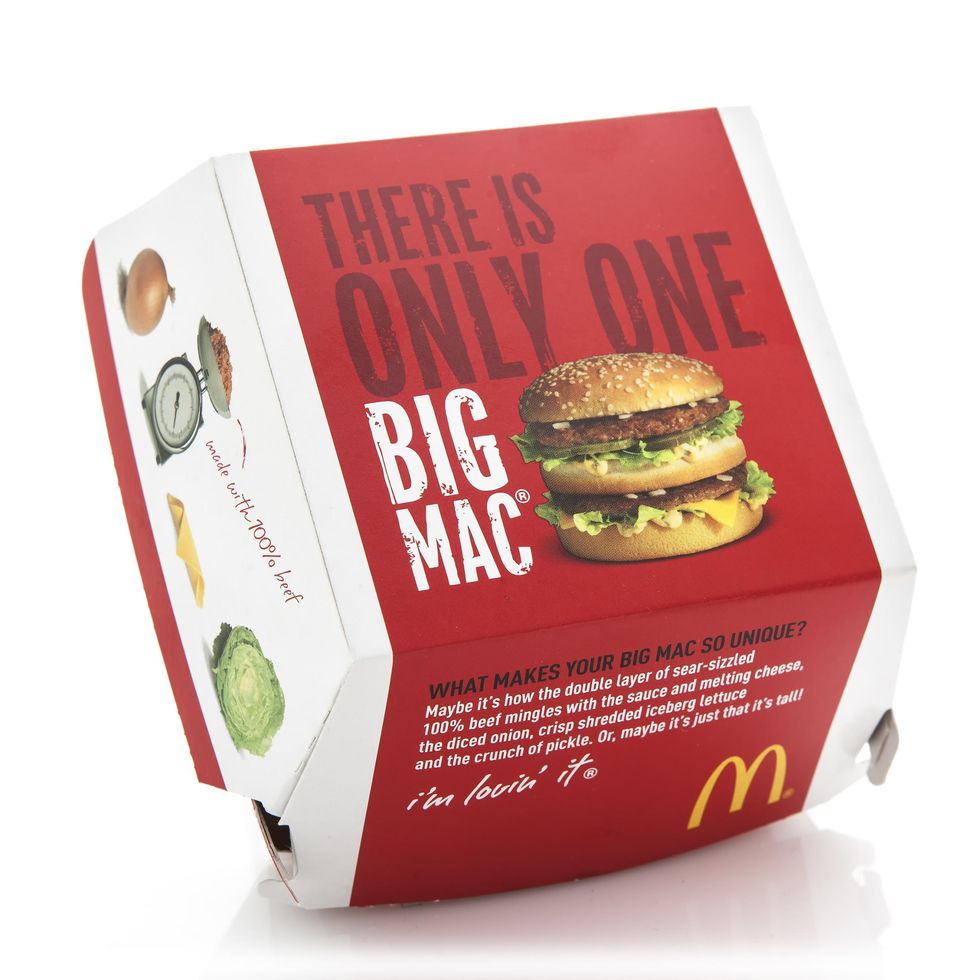 Picture:
It's fair to say that people have gone mad for Sriracha, a Thai Pepper and garlic concoction.
Fans are putting it on pizzas, burgers, wings, or just about anything else.
Picture:
And now, in 126 restaurants in Columbus, Ohio, customers will be able to have 'Signature Sriracha' flavour on their Big Mac, rather than the traditional McDonald's sauce.
This sauce will also be available as a dip, which McDonald's trialled in San Diego, Seattle and LA earlier this year. They actually tested a 'Signature Sriracha Big Mac sandwich' in LA andSeattle over the summer, which also featured baby spinach and kale.
"Signature Sriracha provides our customers with an exclusive blend of two wildly popular flavors, Sriracha and Big Mac Special Sauce, creating a spicy flavor in a way only McDonald's can do," said a McDonald's newsletter in June.
The new flavor and Signature Crafted Recipes menu are just a few of the many ways we're changing to meet the evolving needs of our customers.
Picture: (McDonald's)
McDonald's has been updating some of its most iconic items following a dip in US sales this year, including the McNugget, the McMuffin and the burger bun used for Quarter Pounders.
According to Buzzfeed, a Sriracha spokesperson said it marks the first time that McDonald's has exchanged ingredients for a new flavour profile.
McDonald's spokeswoman Becca Hary told Business Insider: "This is a milestone for McDonald's"
Reports say that if all goes well, the new Sriracha Big Mac will be nationally available next year.
And just in the nick of time...