These pictures were taken in Sanliurfa, on the Turkish side of the border with Syria, showing Turkish citizens of Kurdish ethnicity watching the fighting beyond the border fence.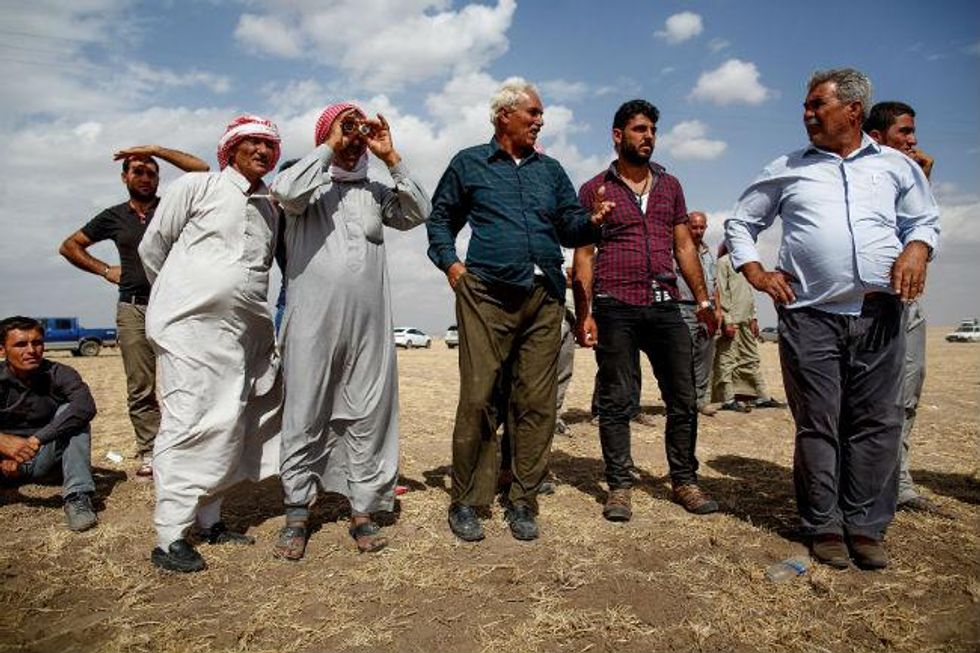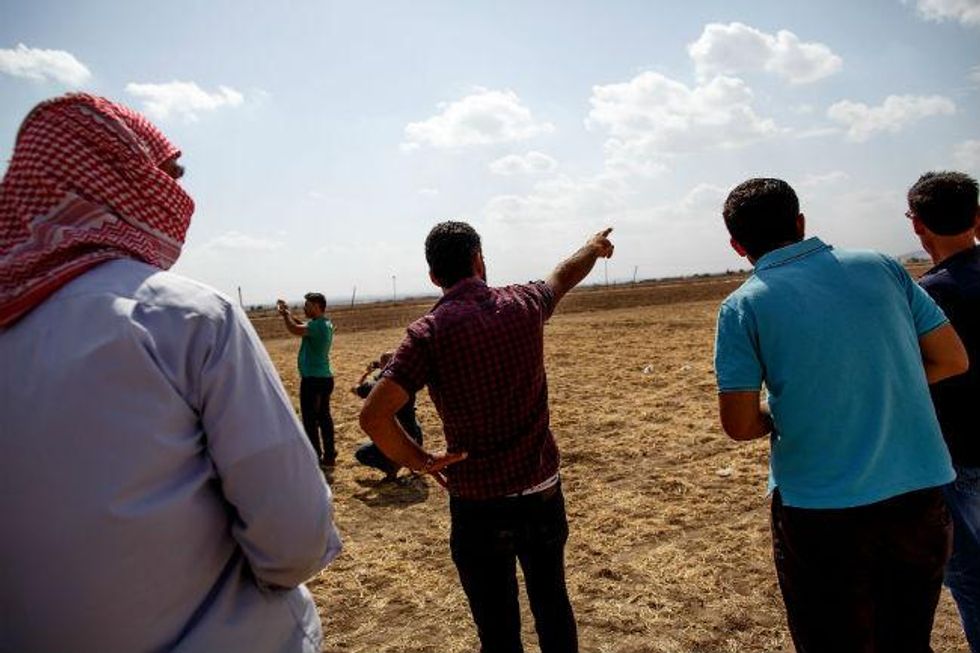 Incredibly, fighting between Isis and the Protection of the Kurdish People (YPG) was taking place as little as 100m away in the Syrian village of Mert Ismail.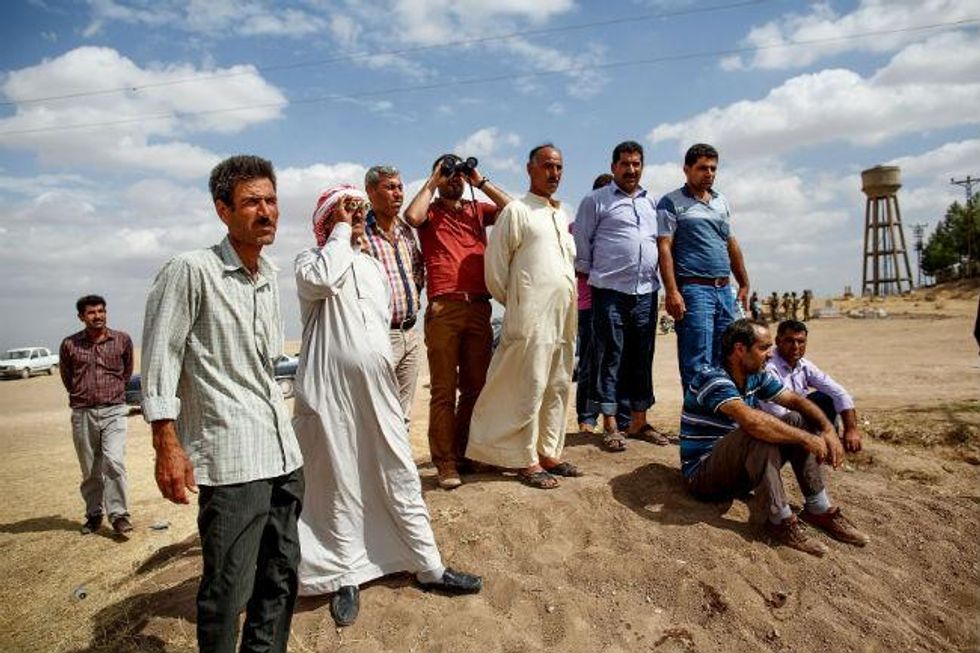 But as this photo of a stray mortar which landed nearby shows, war does not have much respect for borders.
This border region is of massive concern to the international coalition arraigned against Isis and aid agencies as the jihadists have surrounded the Syrian town of Kobani, also called Ayn al-Arab, on three sides, with thousands of refugees trapped inside.
Syrian refugees have already arrived in Turkey at the border town of Suruc, also in Sanliurfa province.
(Pictures: Getty and Reuters)
Top 100