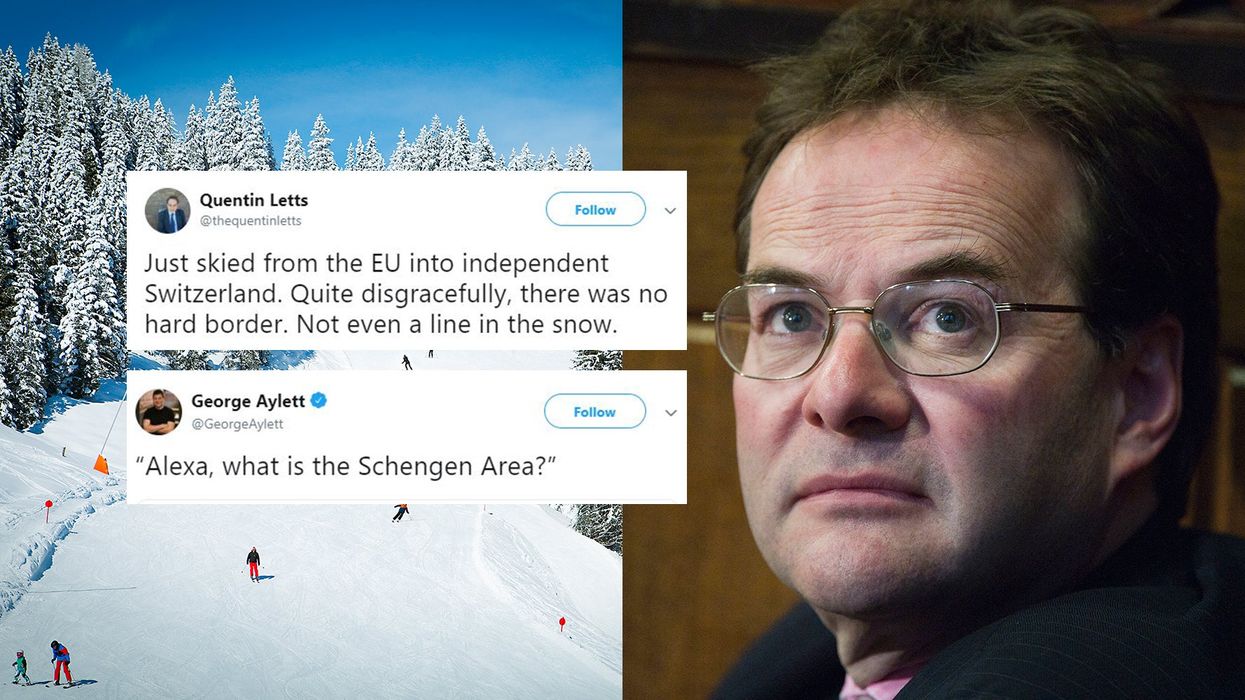 PA/ Getty/ Twitter
Ardent Brexiteer Quentin Letts has a habit of making statements that rile people up, and this time his point about the Swiss border backfired badly.
The journalist, who has written a number of books with provocative titles such as 'Patronising Bastards: How the Elites Betrayed Britain', made an implicit reference to the Irish border question in a tweet about his skiing holiday.
He wrote:
Just skied from the EU into independent Switzerland. Quite disgracefully, there was no hard border. Not even a line in the snow.
The tweet appeared to compare the soft 'snow border' between Switzerland and the EU to the hard border between Ireland and Northern Ireland that some predict will be introduced when Britain leaves the EU.
But Letts failed to mention in the tweet that Switzerland is in the Schengen Area, which allows the free movement of people between 26 European states.
People were quick to point out that Letts seemed to have forgotten this rather crucial fact.
And others highlighted that in fact there are some passport checks between Switzerland and the borders of other EU countries.
In response to all the attention that the tweet generated, Letts wrote another tweet doubling down on his argument.
Needless to say, many people weren't convinced.