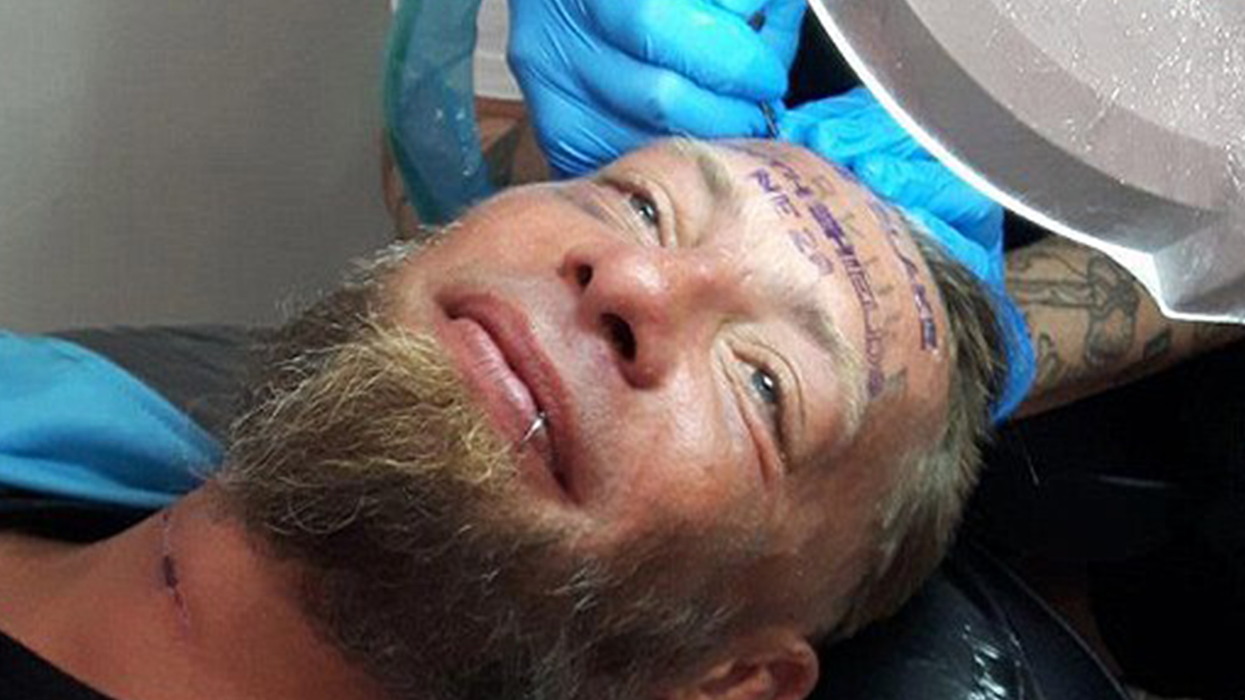 Facebook
A group of British men on a stag do reportedly paid a homeless man £90 to get the groom's name tattooed on his forehead, because apparently that's what this world is turning into.
The men were partying in Benidorm, Spain when they happened upon a man living on the streets.
They had an idea for him to get a tattoo carved into his head that read: 'Jamie Blake, North Shields, NE28'.
The Polish man - Tomek - was on board but couldn't complete the tattoo because of the pain, according to the Daily Star.
Images shared by the tattoo parlour's Facebook page show Tomek lying on his back while a lamp illuminated his forehead, making a 'peace sign' and staring at the ceiling.
Plenty of people were unhappy with what they saw.
Some local businesses have reportedly gone as far as discussing paying to get the tattoo removed.
Pesident of the Benidorm British Business Association, Karen Malin Cowles, decried the actions of the men on the stag do.
Cowles, who knows Tomek, told the publicatio:
What they have done to this man is utterly inhuman and akin to abuse.

I'm appalled that a group of grown men would take advantage of someone in such a vulnerable position.

They've left a human being scarred for the rest of his life.