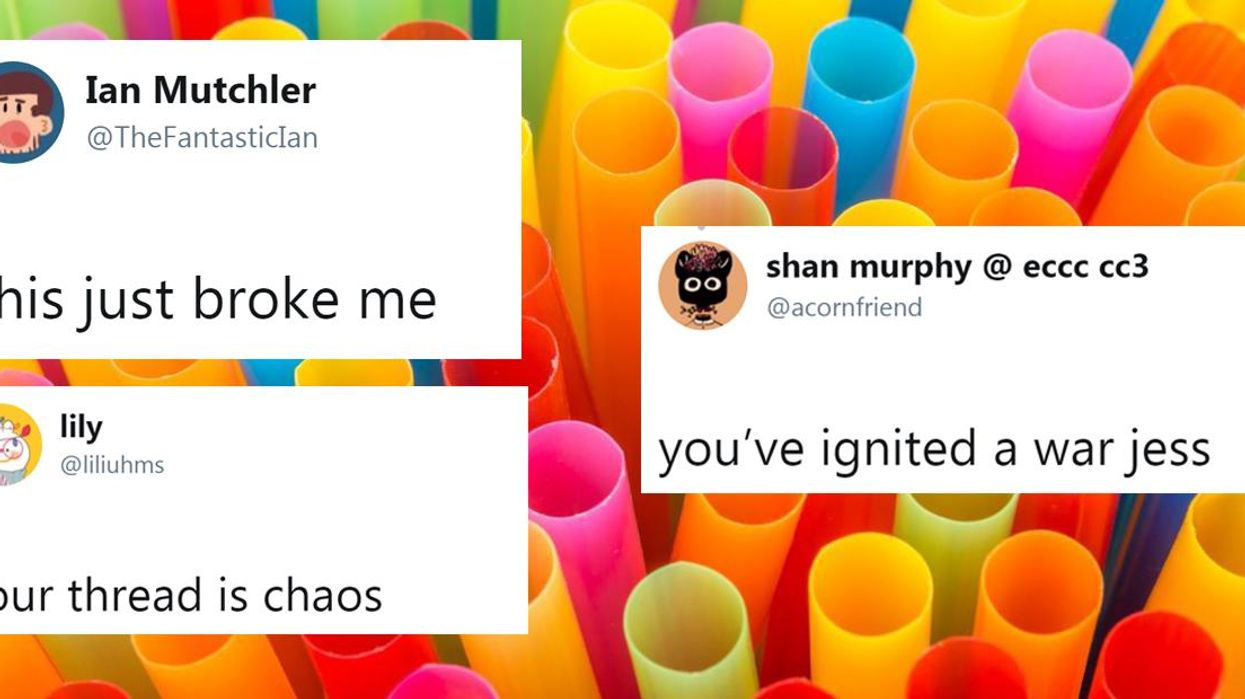 GETTY IMAGES/ISTOCKPHOTO
It's not a question that you sit down and think about too often, but have you ever thought about how many holes a straw has?
Seriously, how many holes does a straw have? One or two? Or maybe none? Could it just be a tube?
This complex question, which you've probably never even considered before, has ignited a fierce debate online and no one has a firm answer.
It appears to have started thanks to a debate on the Pardon My Take podcast which was posted on Wednesday.
However, the conundrum got well and truly out of hand thanks to a Twitter poll posted by Jess Marfisi on Friday.
At the time of writing, one hole is leading the poll with 66 per cent, but even that landslide victory hasn't stopped the online havoc.
Some people put way too much thought into it.
Meanwhile, others are very concerned that this question will eventually break the internet.
Someone even asked their friend who works for SpaceX to try and solve the question and, to be honest, we're tempted to believe them.
If you think you have the definitive answer then please let us know because we are very confused right now.