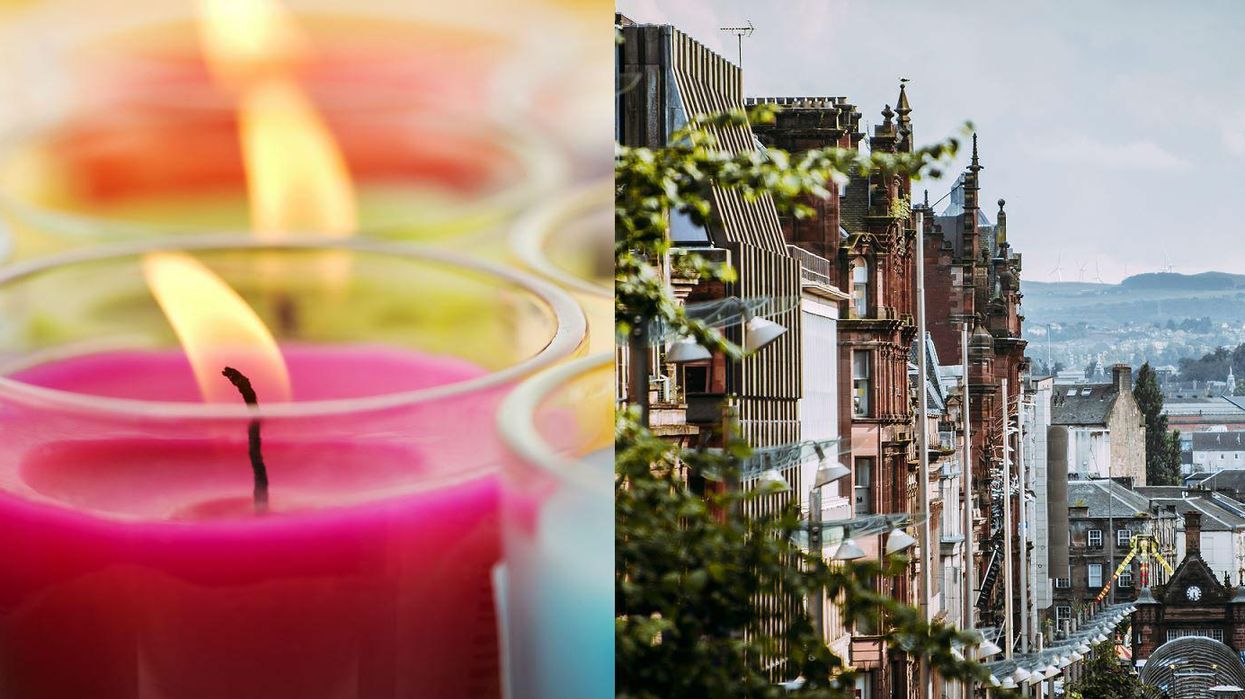 iStock
Glasgow students are helping women make special candles in what will be a social enterprise project – and they'll smell just like the city.
Glasgow University students are working with the Enactus group – an organisation dedicated to "finding entrepreneurial solutions to social problems".
They are also working with the charity Glasgow Women's Aid and will be teaching women to make soy-based candles.
An Enactus Glasgow spokesperson told indy100:
The project is designed to be economically, socially and environmentally sustainable.

The profit from the candles is split to directly providing the women with life supplies, running GWA and reinvested into the project.

The candles are designed to be minimal impact on the environment: they use soy wax and natural essential oils.

The packaging is also made of recycled materials and the glass from the candle is redeemable from GlasGlow Candles for a discount from a future candle, and we will reuse the glass.

The project is socially sustainable because the students are teaching the women the candle making skills and business skills to develop their own business.
The candles are inspired by Glasgow and will be scented and named after landmarks in the area. The Fruit Market Candle is scented with citrus to represent the city's garden, and the Botanic Gardens Candles is scented with rose and geraniums.
According to Glasgow Live, 27 women have signed up to the project, and workshops with the women will begin in the next four weeks, with candles set to be in stores soon after.
H/T Glasgow Live
More: A devastating explanation of why women can appear 'rude' in public