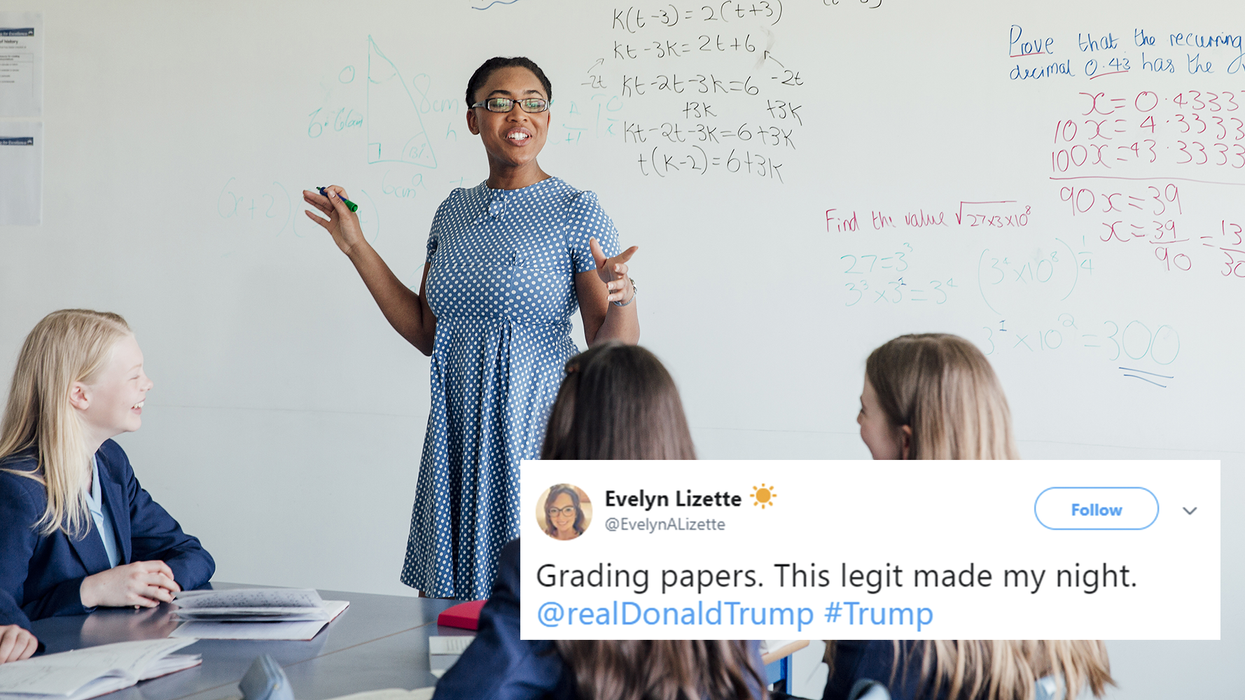 iStock Getty / SolStock / Twitter
What's the best way to start a rainy, cold, and - let's be honest - down right miserable morning? We know, with a brilliant joke!
What's an even better way to start a rainy, cold, and down right miserable morning? With a brilliant joke at Donald Trump's expense!
Well, you're in for a treat.
Taking to Twitter, this 7th grade teacher, Evelyn Lizette, from California, shared the answer to a test that one of her 'smart' pupils gave her.
On a maths paper, she gave her students the opportunity to tell her a joke, for the chance of winning a bonus point. One of them gave a rather political tongue-in-cheek response:
Our president.
She then continued to explain that the kid in question was a smart, A-grade student.
Some criticised her for 'getting political' in the classroom.
But she hit back that she hadn't asked a political question, the kid had got political for themselves.
Another said that sharing the photograph was 'unprofessional'.
But her response was quite frankly fire.
She then stressed again that she's not in the business of censoring her students' freedom of speech.
Lots of people thought the joke was hilarious.
Even if Trump wasn't impressed.
HT Mashable