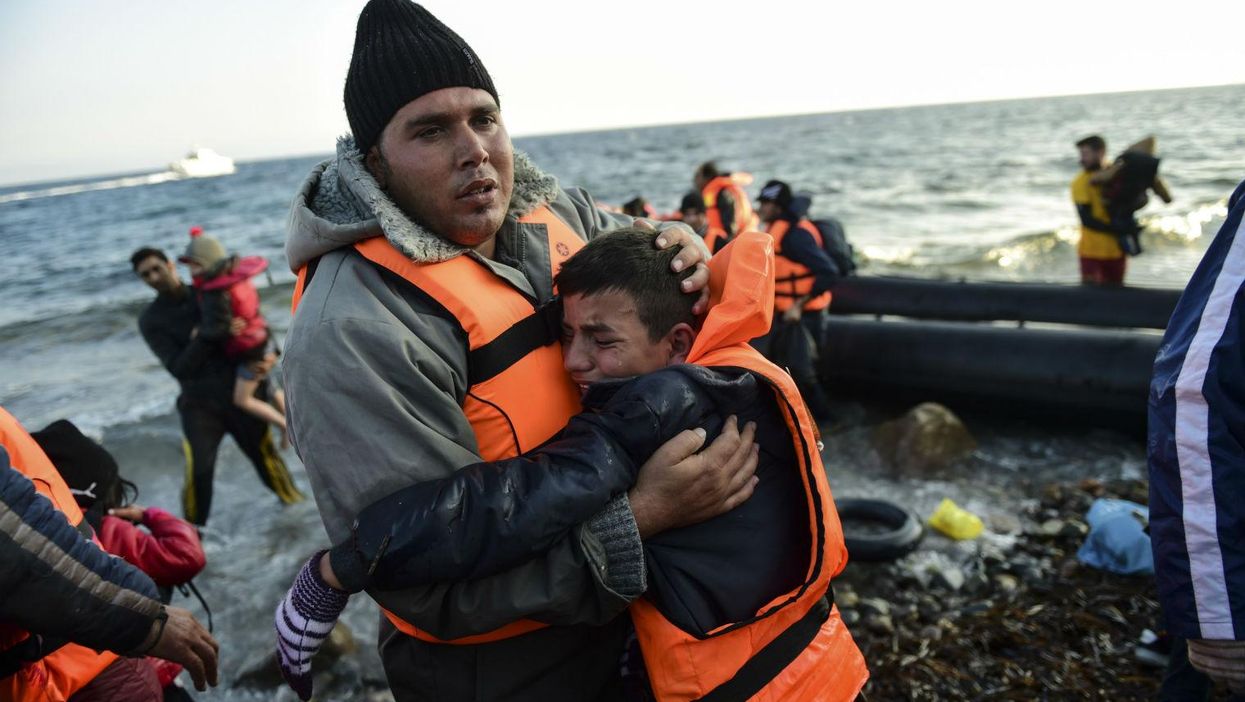 In the wake of the Isis terror attacks in Paris last week, tensions over the idea of open borders have been running high all over Europe.
The president of the European Commission, Jean-Claude Juncker, has urged member states not to use the atrocities carried out by Isis as a reason to backtrack on EU promises to take in 160,000 refugees.
Speaking at a news conference at the G20 summit in Turkey yesterday, Juncker said:
We should not mix the different categories of people coming to Europe. Those who organised these attacks and those that perpetrated them are exactly those that the refugees are fleeing and not the opposite.
The Daily Mail has been under fire recently for tasteless cartoons targeting the desperate people washing up on Europe's shores from North Africa and the Middle East, including one that suggested dead refugees trying to get into heaven do so 'illegally'.
And sadly, it chose to ignore Juncker's words about the refugee crisis this week as well, publishing this cartoon today:
Several people have pointed out the similarities between today's Mac cartoon and an Austrian newspaper cartoon from 1939, showing how Jews fleeing Germany were turned away by the rest of "democratic" Europe.
Depicting Jews as rats was a common trope of Nazi and other anti-semitic propaganda from the 1930s and 40s.
Kate Allen, the director of Amnesty International UK, told i100.co.uk that such images were "reckless" and showed a "lack of compassion":
The Daily Mail's cartoon is precisely the sort of reckless xenophobia that fuels the self-same fear and hate loved by those responsible for atrocities in Paris, Beirut, Ankara and elsewhere.

Now more than ever is the time to stand together in defiance of the perpetrators of violence with all of their victims and reject this disturbing lack of compassion.
Since it's 2015, here's a cartoon i100.co.uk thinks is more appropriate...
More: The anti-migrant cartoon that even Daily Mail readers don't like