Photographs of Aylan, the three-year-old boy whose body washed ashore in Turkey, one of more than 2,500 who have died in the Mediterranean this year, featured on the majority of the UK's newspapers on Thursday morning.
His image, which was first published by the Turkish news agency Dogan on Wednesday, has come to epitomise the humanitarian crisis in Europe.
Copies of the front pages went viral as they were released on Wednesday night with thousands urging the government to do something about the crisis.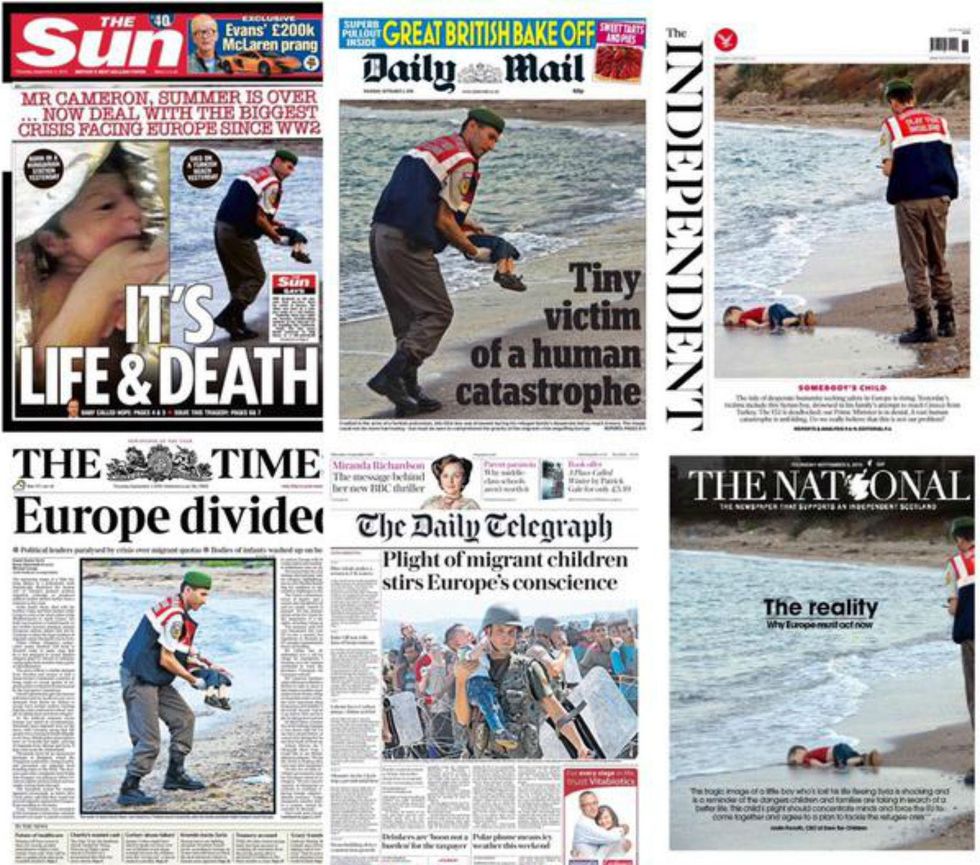 In light of this very human tragedy, newspapers from across the political spectrum have called on Europe to sit up and take notice of the crisis on its shores.
The Sun
"Mr Cameron, summer is over... now deal with the biggest crisis facing Europe since WW2"
The Metro
"Failure to help 'shameful'"
The Independent
"Do we really believe this is not our problem?"
The Guardian
"The shocking, cruel reality of Europe's refugee crisis"
The Daily Mail
"The image could not be more harrowing - but must be seen to comprehend the gravity of the migrant crisis engulfing Europe"
The Mirror
"The heartbreaking face of a tragedy the world can no longer ignore"
Gone, for the most part, are the references to "chaos", "marauding migrants" and "boat people" that have too often been used to speak of the millions fleeing war and terror in the Middle East each with their own individual story.
But things have not always been so, as many have pointed out:
The shift in tone has been a long time coming, let's hope it remains.