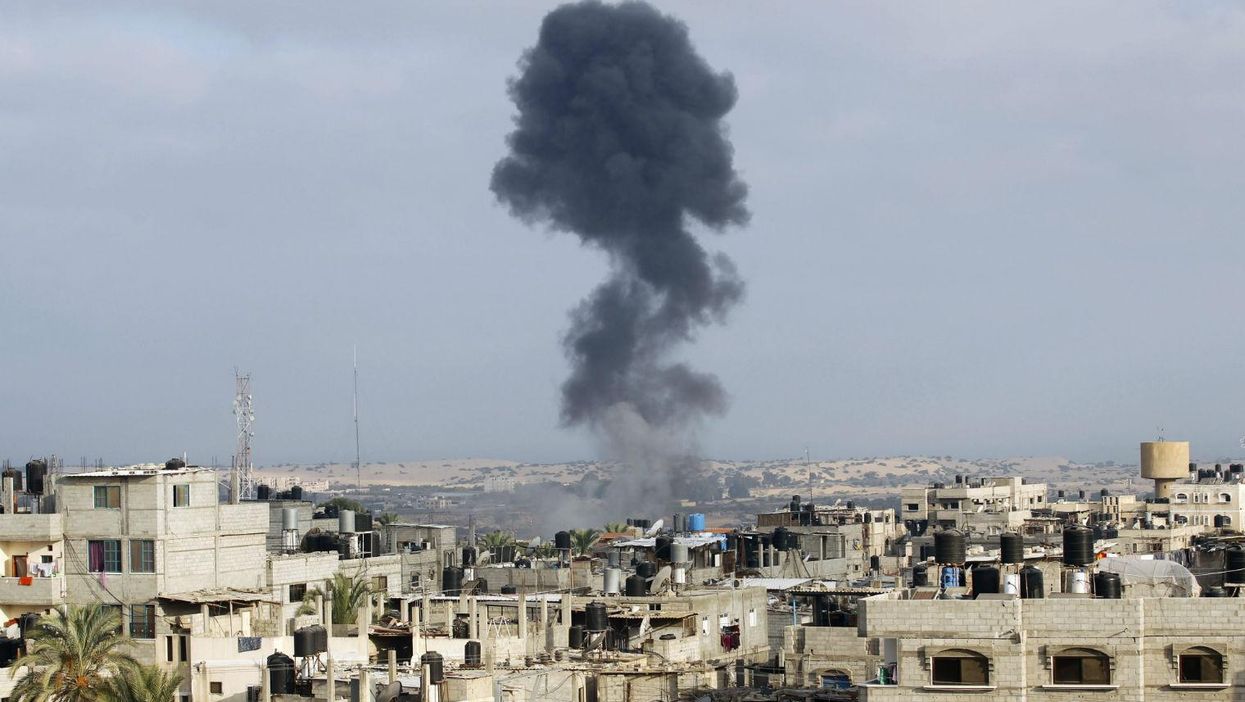 A 72-hour ceasefire in the Gaza Strip has come to an end within hours, with Israel and Hamas blaming each other for violating the truce.
Palestinian rescue workers search for survivors in the rubble of a building in Rafah (Picture: AFP/Getty)
Health officials in Gaza said up to 40 Palestinians had been killed by Israeli tanks shelling the town of Rafah near the border with Egypt, while the Israel Defence Forces said one of its soldiers had been captured and that Hamas had resumed rocket fire upon Israel.
Palestinian women react as they arrive at the a hospital in Rafah (Picture: Reuters)
When asked whether the truce, which coincided with talks in Cairo to find a lasting peace, was over, IDF Lieutenant-Colonel Peter Lerner told journalists: "Yes. We are continuing our activities on the ground."
The IDF did have this tweet pinned to its Twitter profile, but later swapped it for this one:
The IDF said Lt Hadar Goldin, 23, was dragged into a tunnel after Hamas militants, including a suicide bomber, attacked, killing two other soldiers in the process.