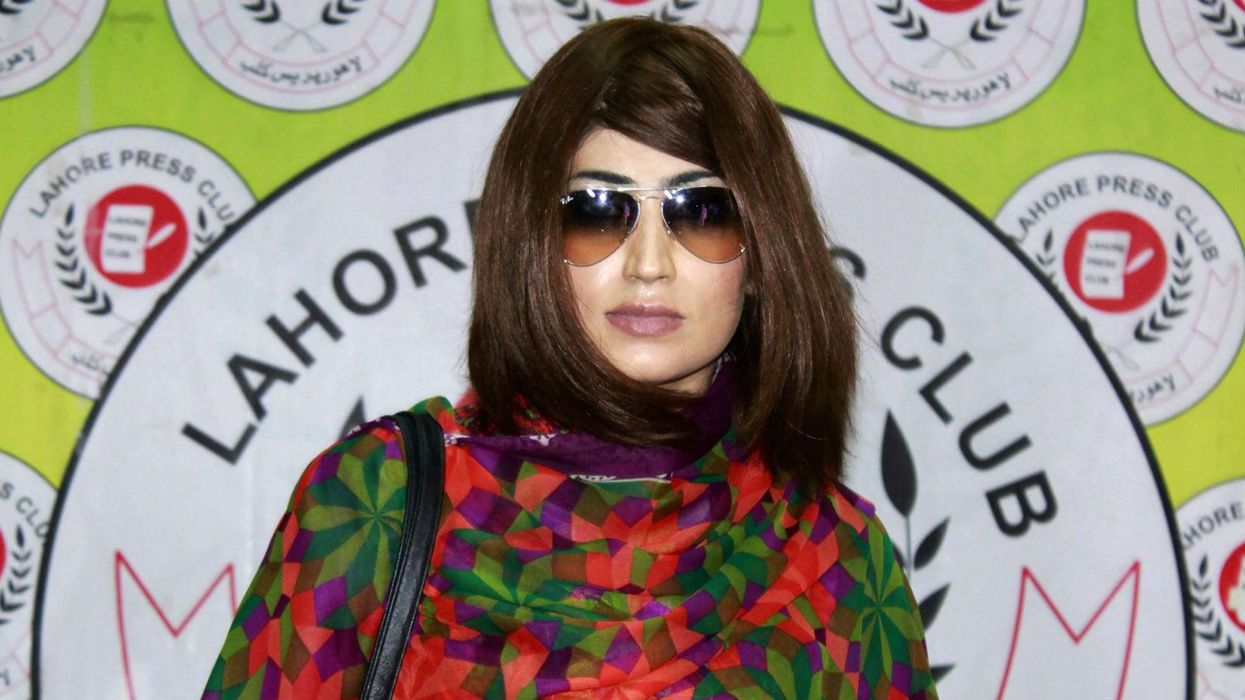 Qandeel Baloch - whose birth name is Fauzia - was a Pakistani social media star and activist who was murderedby her brother Waseem Azeem on Friday for "dishonouring" the family through her controversial presence online.
Baloch, who had first found fame when she auditioned for Pakistani Idol back in 2013, showcased a bold personality which catapulted her into Pakistan's social conscience.
The actor and model had amassed over 700,000 followers on Facebook, and her Instagram videos – which were sultry, tongue-in-cheek challenges to Pakistan's strict gender rules – garnered thousands of 'likes.'
Here's a compilation of some of her most popular moments:
1. When she met with Mufti Abdul Qavi, a senior member of the clergy
Following the meeting, which happened in a hotel room in June, Baloch claimed that the Mufti wanted to make nikkah with her - a prerequisite for marriage - which he denied.
The meeting caused an uproar.
2. The bathrobe picture
3. When she proposed to actor and politician Imran Khan, and said she would strip for the Pakistani cricket captain Shahid Afridi if he led the team to victory in a World T20 match against India.
Pakistan ended up losing, but the Facebook video received half a million views.
4. The music video for 'Ban'
Baloch once more caught controversy when she appeared dancing provocatively in Aryan Khan's music video for his song, Ban. The video has had almost three million views since its release on July 7.
5. When she confirmed that she had once been married and has a child
In early July, days after Ban dropped, Baloch confirmed the rumours that she had been married. She was 17 years old when she married Aashiq Hussain, and they have a child who lives with the father.
In an interview with Dawn, she touched upon the issue of forced marriage:
I was 17 years old when my parents forced an uneducated man on me. The abuse I have been through... It happens in places like this, in small villages, in Baloch [people from the Iranic Balochistan region] families. This happened to me too.
In the same interview, Baloch made it clear that her aim was to be an example of female empowerment:
How many men do you encounter who bother you? The same way, I have struggled through difficulties to make a place for myself in showbiz.

I want to give my followers a positive message, I want to give those girls a positive message who have been forcefully married, who continue to sacrifice. I want to be an example for those people. That's my aim.