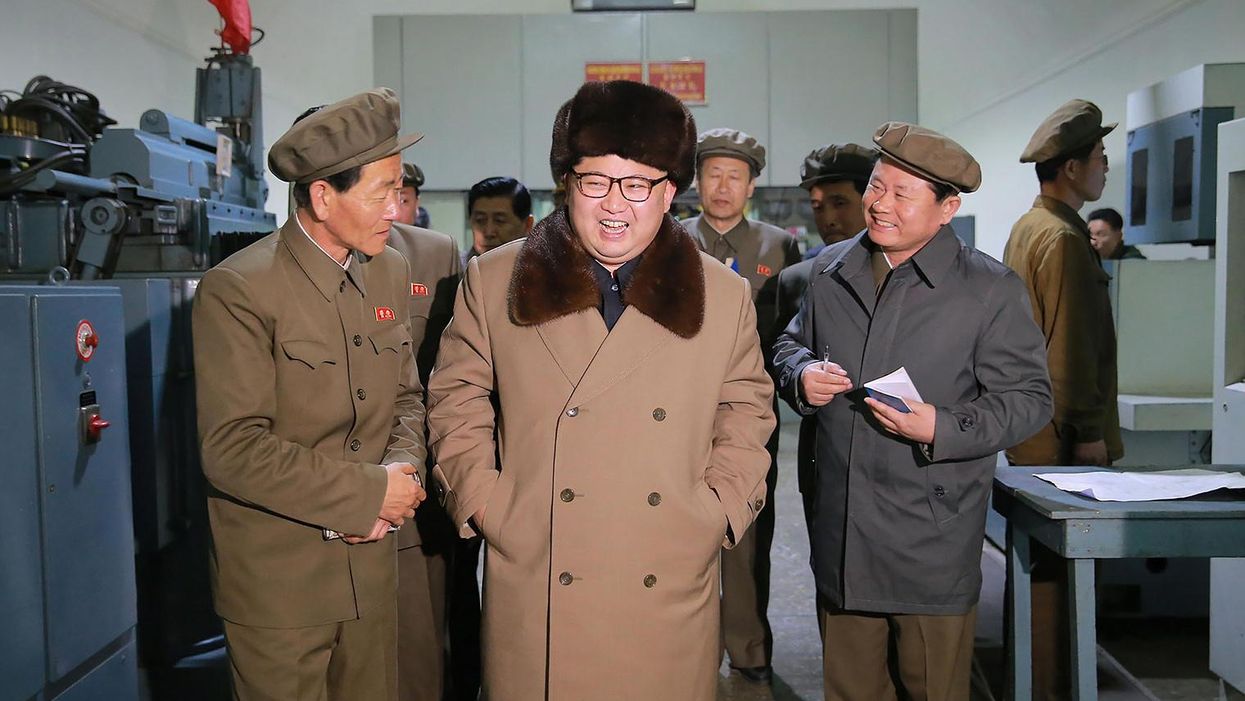 North Korean dictator Kim Jong-un looks a little different these days, if you hadn't noticed.
In 2014 it became apparent that the dictator was putting on weight - amid rumours of an addiction to Swiss cheese - and the trend appears to have continued ever since.
Compare for example this photo from May 2013...
Picture: KCNA/KNS/AFP/Getty Images
...with this photo from an early 2016 missile test:
Picture: KCNA/AFP/Getty Images
It's evident he put on a few pounds, as we all can.
But recently released images from North Korean state media appear to show him a little trimmer than earlier in the year, such as the one at the top of this article, and the one below:
Picture: KCNA/REUTERS
It's believed that the photos are either old or manipulated and have been issued to combat concern from starving citizens at their leader's ballooning weight.
Perhaps it has something to do with the forthcoming famine the country is preparing for, once again.
An editorial in the Rodong Sinmun newspaper on Monday encouraged loyalty while Koreans faced starving to death:
We may have to go on an arduous march, during which we will have to chew the roots of plants once again.

Even if we give up our lives, we should continue to show our loyalty to our leader, Kim Jong-un, until the end of our lives.
Because Kim Jong-un has definitely been on the plant roots.