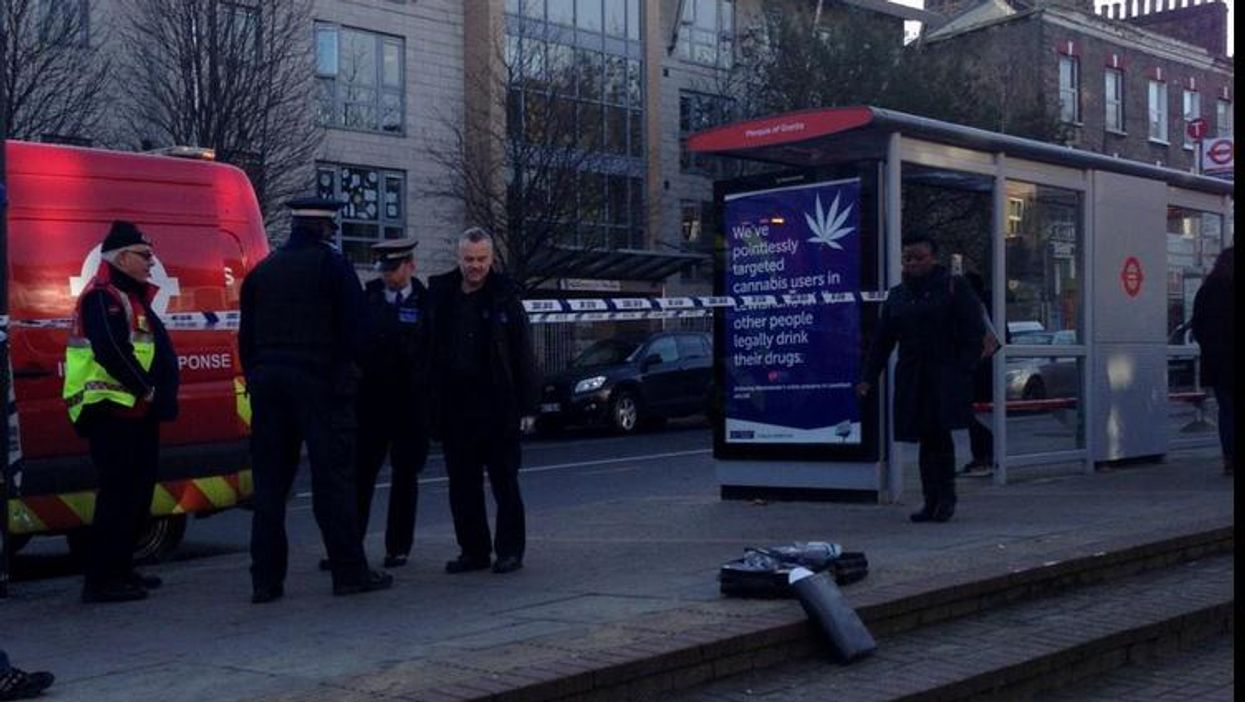 This is an image taken yesterday of police cordoning off an anarchist poster in London.
The picture was taken on New Cross Road, Lewisham by PR professional Bobby Dean.
The poster in question is one of many designed by STRIKE! magazine that have cropped up around London and refers to police efforts to combat cannabis use in the area. It also features the slogan ACAB, which stands for all cops are bastards.
STRIKE! told i100.co.uk they are not behind the posters being placed in advertising spaces around the London, but the magazine has linked to instructions for its followers on how to "interact" with advertising spaces on its social media accounts.
The Met police refused to comment on the images or on the posters, but Dean told i100.co.uk he had first noticed the poster on his way to the shop, and saw the cordon around an hour later as he returned.
I was surprised to see that the police had gone as far as cordoning the poster site off and there were as many as five men hanging around - presumably wondering what to do about it. Thinking about the message of the poster, I sensed a bit of irony in the excessive resource being used to tackle the relatively trivial matter and tweeted about it. Later on in the day when I walked by again, it had been replaced.
The site is one of seven Clear Channel advertising spaces that had been tampered with across London. A spokesperson for Clear Channel told i100.co.uk that all removals of the posters had been carried out by their own operations team rather than by police.
More: The mystery of how this poster ended up outside Scotland Yard