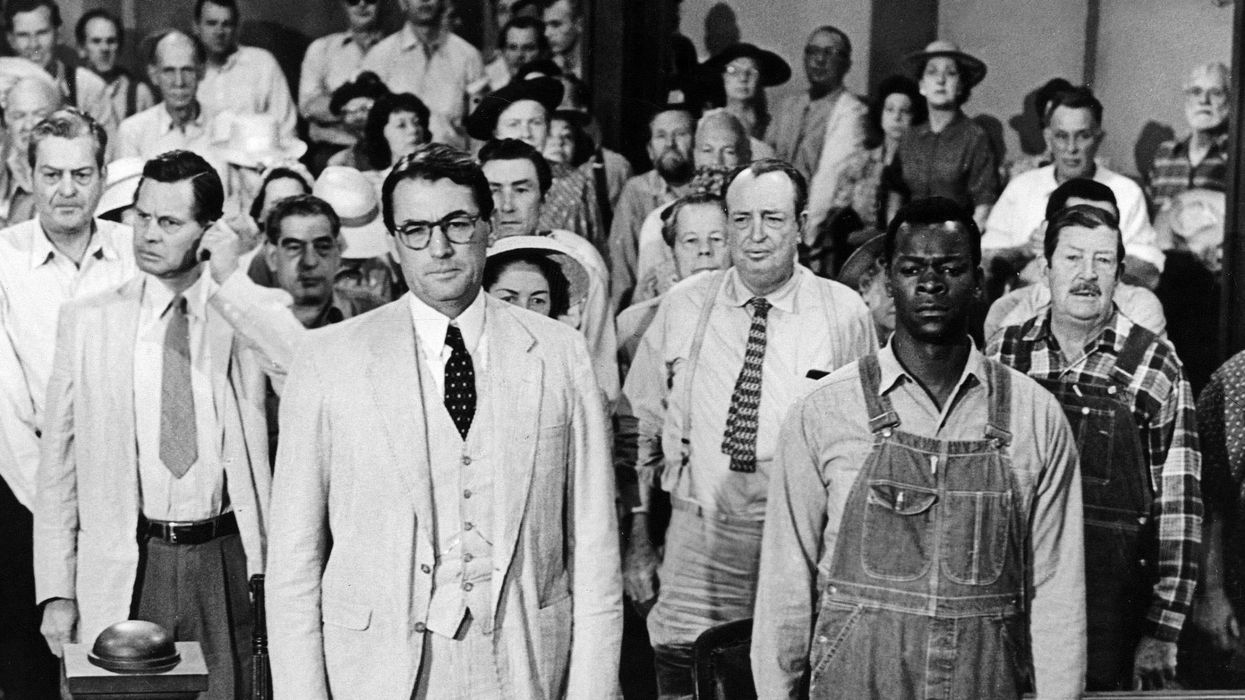 Rex Features
The classic novel To Kill a Mockingbird by Harper Lee is considered a cornerstone of American literature and a foundational text in schools across the globe.
Despite it being first published over 50 years ago, it has now been banned by a Mississippi school district as its language has been deemed to 'make people uncomfortable'.
In case you haven't read the Pulitzer Prize winning book, or seen the Oscar winning movie from 1962 (pictured above), the story focuses on racial inequality in an Alabama town after a white woman is alleged to have been raped by a black man.
The book does not shy away from using racist language, which has prompted the ban by the school board in Biloxi after complaints were raised.
The Guardian quote Kenny Holloway, vice-president of the Biloxi School Board as saying:
There were complaints about it. There is some language in the book that makes people uncomfortable, and we can teach the same lesson with other books.

It's still in our library. But they're going to use another book in the 8th-grade course.
News of the 'ban' has since spread to social media where people have been making a very good point about the book and its message.
To Kill A Mockingbird banned for making people uncomfortable, that was the fucking point people! Racism should make you uncomfortable.

— Stephen Sipila (@Stephen Sipila) 1507984593
Others have used it to highlight the ongoing racial tensions and problems that reside in the modern-day United States.
The racism dealt with in To Kill A Mockingbird is too blatant, in your face. People today prefer more subtle, Tiki-… https://t.co/eM4Y5g0Pbm

— BrooklynDad_Defiant! (@BrooklynDad_Defiant!) 1508017437
It should be pointed out that this isn't the first time the book has been banned from school curriculums, having been removed in Virginia in 2016.
It also happened in the UK. In 2014 the then Education Secretary, Michael Gove removed the novel, plus Of Mice and Men and The Crucible from schools in order to focus more on British literature, as reported by the Guardian.
HT Twitter