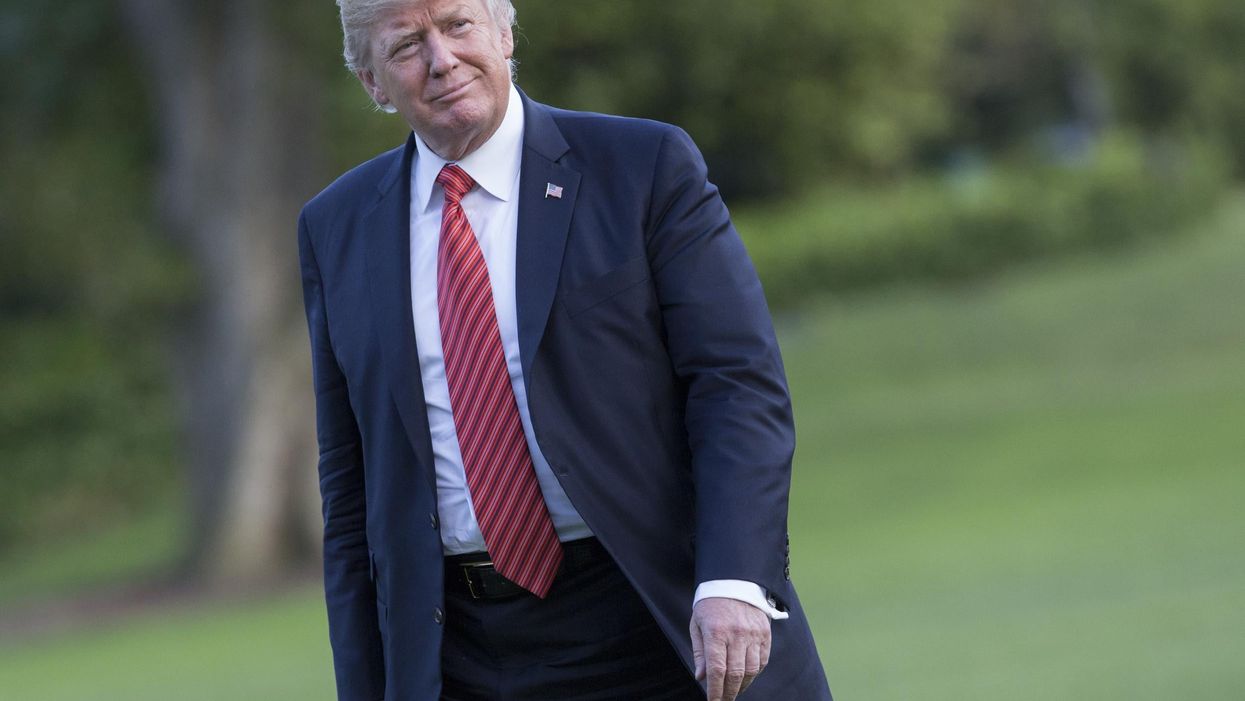 Getty / Chris Kleponis-Pool/
For those angry, dissatisfied and downright appalled by the presidency of Donald Trump so far – there are a few things you can do to help.
Protesting is one of them of course, along with educating others and encouraging political engagement. But a new way people are protesting Trump, and his agenda, is by simply planting new trees.
Trump doesn't have a good record when it comes to climate change. He dismantled the administration's climate change advisory committee earlier this month and reversed regulations to protect infrastructure against flooding just days before Hurricane Harvey hit America.
He also announced that he was pulling the US out of the Paris climate agreement, breaking off from 194 other countries who have collectively agreed to cut greenhouse gas emissions and prevent the warming of the planet.
But one action group is doing all it can to offset Trump's climate change denial. Trump Forest (yes, that's a nod to the president's obsession with naming products after himself) states on its website:
Donald Trump doesn't believe in the science of human-caused climate change. He wants to ignore one of the greatest threats to healthy life on Earth.

Trump wants to bring back coal despite scientists telling us we cannot afford to burn it, and despite economists telling us there's more money and jobs in renewable energy.

So we're planting a forest to soak up the extra greenhouse gases Trump plans to put into our atmosphere.

We're planting a global forest to offset Trump's monumental stupidity.
So far it has been responsible for planting over 500,000 trees, by encouraging people to "pay for and plant trees anywhere in the world in the name of Donald Trump".

Picture: Screengrab
Trump Forest was founded in March this year by climate scientist Dr Dan Price, PhD candidate Jeff Willis and filmmaker Adrien Taylor.
Over half-a-million trees! @realDonaldTrump is ignoring #climatechange, but 500,000 new trees in the ground show th… https://t.co/T99lHZPviH

— Trump Forest (@Trump Forest) 1504036971
You can find out more at trumpforest.com