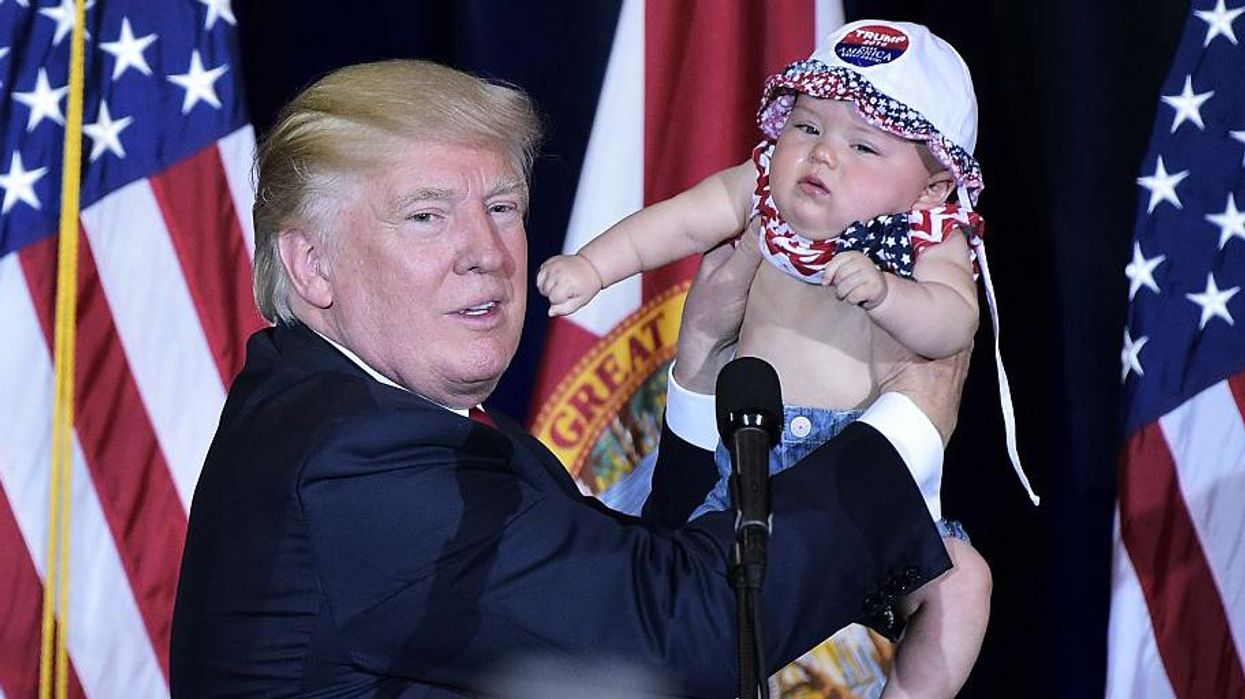 MANDEL NGAN/AFP/Getty Images
Donald J. Trump, the President of the United States, is a 71-year-old man.
Sometimes you could be forgiven for forgetting that fact, as he often behaves more like a petulant child.
Take for instance the time he tweeted a wrestling video, where he was beating up the CNN logo.
There was also the time he struggled to spell a fairly basic word.
Well, we've probably been giving President Trump too much credit as it would appear his behaviour is more like a toddler.
Daniel W. Drezner, a Professor at the Fletcher School of Law and Diplomacy and a writer for TheWashington Post has been compiling every time someone from Congress or the White House has compared the POTUS to a toddler.
He's been doing this on Twitter since 25 April and needless to say, there are a lot. Here is the entire thread if you are interested but for now here are a few of our favourites.
No managing him when he goes upstairs.
Watching too much TV and getting confused easily.
Craving idleness.
Staff are babysitting him.
Screaming at a television.
Getting more ice cream than everyone else.
Staff can't leave him alone.
A very short attention span.
Stop him from getting distracted by Twitter.
Melania is basically his Mother.
Keep him away from Twitter, dear God, keep him away from Twitter.
He's admitted that he isn't 'Presidential.'
Have as many adults around him as possible.
The Clintons are basically his baby tonic.
Who can forget the fire truck.
Trump is really good at throwing a strop.
Get him to do something by telling him that he can't.
Can't sit still.
John Kelly has to monitor him.
Needs constant cleaning-up.
Looking directly at a solar eclipse.
Only listens to the last person he spoke to.
Staff are having to teach him to communicate via email rather than Twitter.
Doesn't really care about people's feelings.
Democrats are laughing at him.
He really can't let that NFL thing go.
'Rocket Man' was intended as a compliment.
Staff are surprised when he does his job properly.
The White House has become an 'adult day care centre.'
HT Twitter