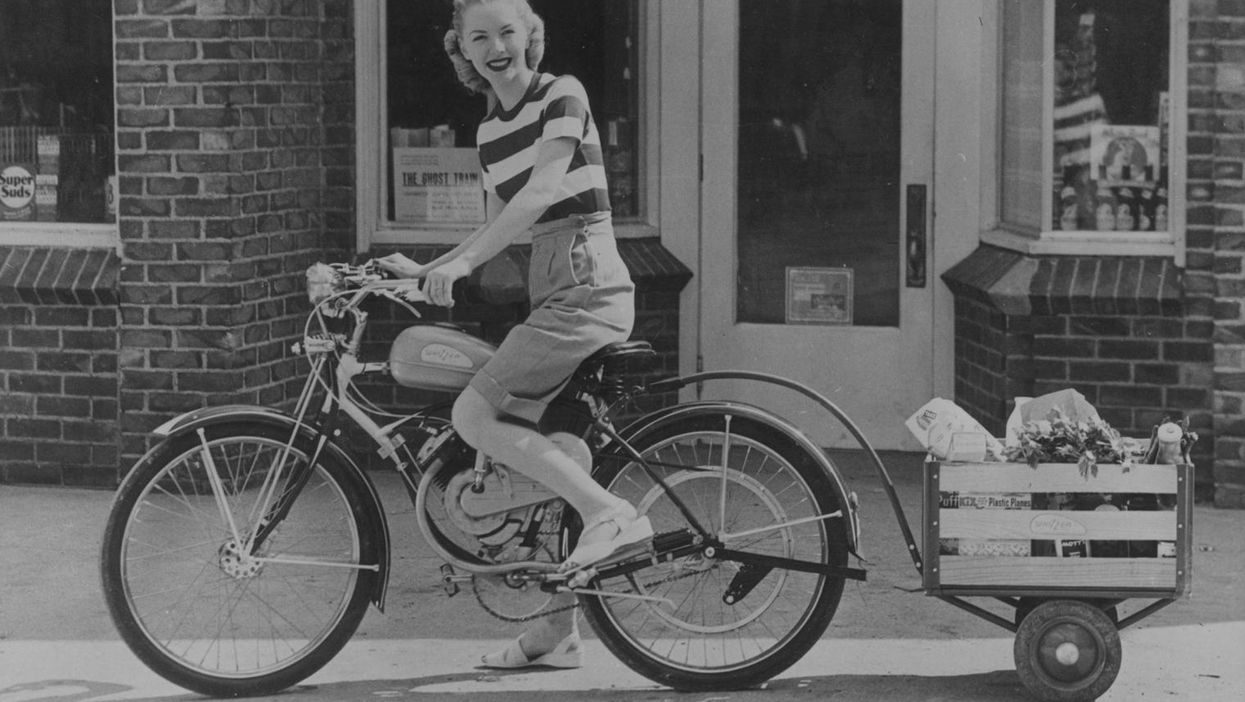 An ultra-orthodox Jewish group is objecting to a Cycle Superhighway in a London borough - because they think it will compromise modesty.
A community notice purportedly from the Va'ad Lema'an Toihar Hamachaneh ("purity of the camp") written in Yiddish and Hebrew has been shared with i100.co.uk and can be viewed below.
According to a translation for i100.co.uk, it claims "the cycling highway poses a danger to the spiritual and unique character of our neighbourhood."
Dina Brawer, the chair of the British branch of the Jewish Orthodox Feminist Alliance told i100.co.uk: "They don't say explicitly it's about modesty - the word isn't used- but that what anyone who is used to that language would infer."
TfL's consultation on the scheme, which would cut through Stamford Hill, which has a high number of Jewish people, as well as Stoke Newington, Newington Green, Dalston, De Beauvoir and Hoxton, ended at the beginning of this week.
In 2009 ultra-Orthodox Jews in South Williamsburg blocked a bike lane in the area as they were concerned women wearing skimpy outfits would have cycled through the area. "I have to admit, it's a major issue, women passing through here in that dress code," community member Simon Weisser was quoted as saying at the time. "It bothers me, and it bothers a lot of people."
Brawer said Va'ad Lema'an Toihar Hamachaneh's petition went against Jewish law, which values life above all things:
Living in an open society means enjoying the freedom of religious practice but at the same time you have the responsibility to respect the freedom of others such as the freedom to cycle through your neighbourhood. In trying to preserve its values this community is trampling on the values of others. Its particularly disturbing given that the proposed cycling lane is a public safety issue and one that can prevent unnecessary deaths.
Four Conservative councillors in Hackney have started a separate petition against the Cycle Superhighway on the basis that it will compromise safety.
Harvey Odze, the Conservative Councillor for Springfield ward told i100.co.uk the petition was separate to the Va'ad Lema'an Toihar Hamachaneh group's notice.
"The petition signed by more than 3,000 residents - particularly in and around Stamford Hill," he said. "It's completely separate... Many of the concerns [of Hackney councillors] are shared by larger groups such as Hackney People on Bikes."
More: Meet the truly inspirational Afghan women's national cycling team