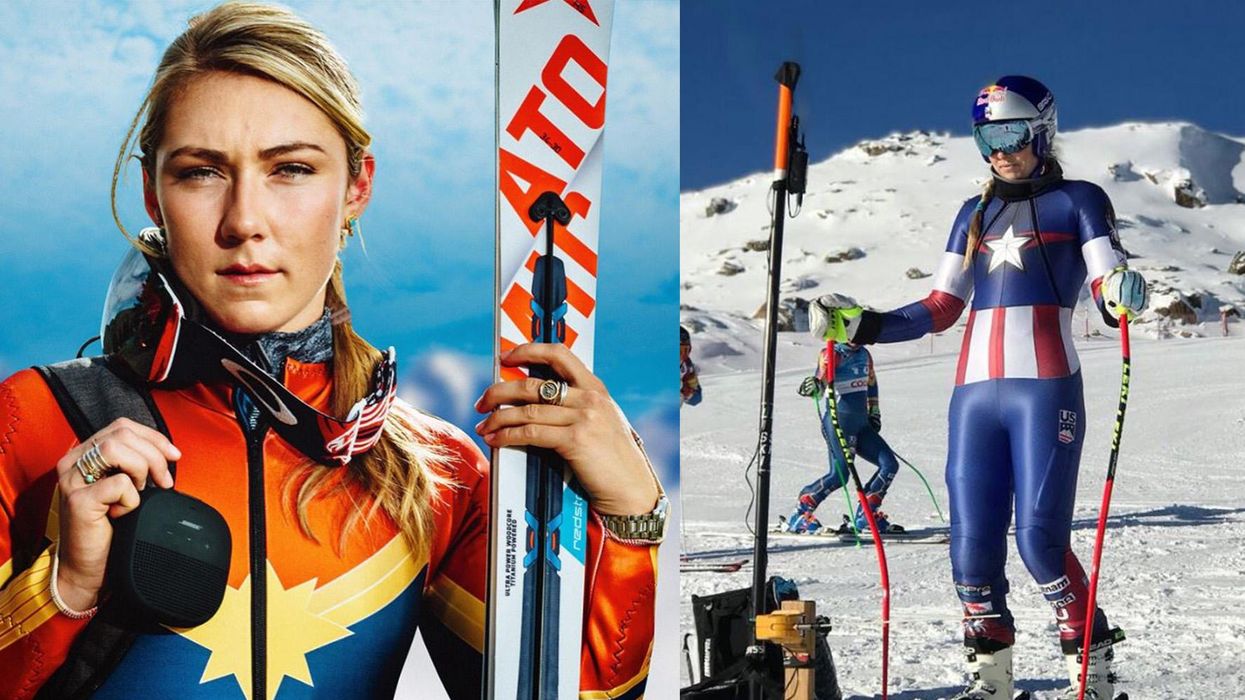 Mikaela Shiffrin/ Lindsey Vonn/ Twitter
The Winter Olympics is only a few days old but it has already been awesome.
For starters, the now famous Tongan flag bearer went shirtless at the opening ceremony again.
Nobody knows quite what to think of the North Korean cheerleaders, but their athletes are getting along just fine with their Southern neighbours.
Even Mr. T and Leslie Jones are loving it.
Just when you thought it couldn't get any better you learn that two women on the US ski team have been practising in Marvel superhero outfits.
Both Mikaela Shiffrin and Lindsey Vonn have been spotted wearing costumes inspired by Captain Marvel and Captain America respectively.
It's not been confirmed if the athletes will actually be competing in the suits, but they have been created as a very savvy piece of marketing by Marvel.
The suits have been created in cooperation with Spyder, the official apparel provider of the US ski team, with the suits being debuted at the 2017 FIS Alpine World Cup Championship.
Whether they will be "Winter Soldiers" on the slopes remains to be seen - but you have to agree that they do look really cool.
HT The Mary Sue