content.jwplatform.com
Donald Trump is back on Facebook and Instagram , with parent company Meta reinstating the former President's personal account after two-year suspension following the Jan. 6 insurrection.
The company said in a blog post Wednesday it is adding "new guardrails" to ensure there are no "repeat offenders" who violate its rules.
"In the event that Mr. Trump posts further violating content, the content will be removed and he will be suspended for between one month and two years, depending on the severity of the violation," Meta, which is based in Menlo Park , California , said.
So, with the former president back on the major social platforms, why isn't he posting on there already?
Sign up for our free Indy100 weekly newsletter
Well, according to reports, it's all to do with his upcoming 2024 presidential campaign and a deal he already has with one of his own companies.
Trump has been communicating through Truth Social since his ban from major platforms began a few years back. He previously agreed to a "social media exclusivity term" that required him to "first channel any and all social media communications" to Truth Social for six hours before he was able to post on other platforms, according to SEC filings.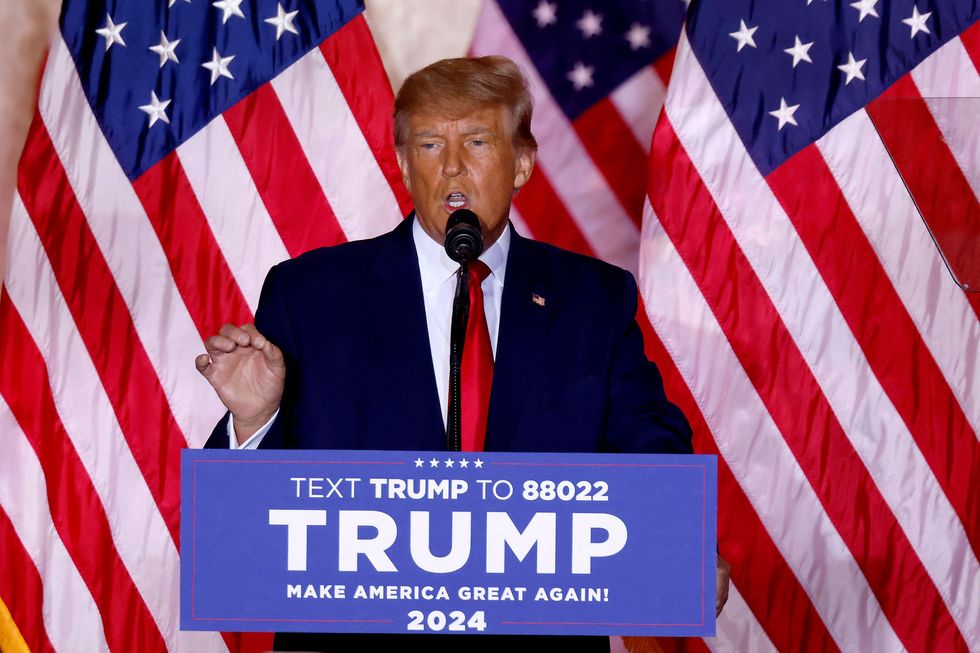 Could Trump soon be back on major socials? Elon Skuy/AFP via Getty
As Rolling Stone reports, Trump has allegedly told several people that he isn't planning on renewing the exclusivity agreement with Truth Social once it runs out.
The 18-month runs exclusivity agreement is up in June, which is when things really step up a notch in the build-up to the Republican primary.
The exclusivity term would then renew for six months "unless notice is given" and a source told the publication: "He said there's an expiration date and that he didn't want to make commitments."
SEC filings state that his agreement exempts posts if the content "specifically relates to political messaging, political fundraising or get-out-the vote efforts".
Trump was suspended from Facebook on Jan. 7, a day after the deadly 2021 insurrection. Other social media companies also kicked him off their platforms, though he was recently reinstated on Twitter after Elon Musk took over the company. He has not tweeted.
However, that could all be set to change in future.
Have your say in our news democracy. Click the upvote icon at the top of the page to help raise this article through the indy100 rankings.