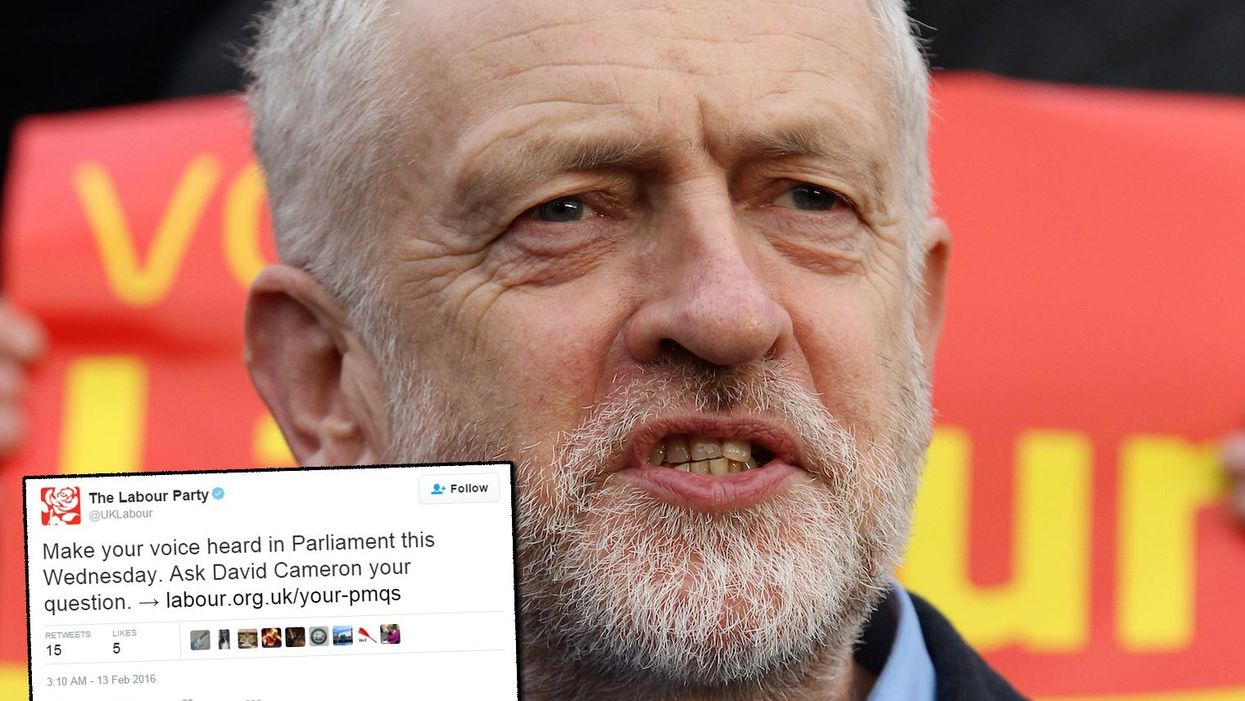 The Labour Party has had a little snafu.
As is custom of Jeremy Corbyn's leadership, the party tweeted and emailed to ask followers and members of the general public for their questions for David Cameron in Prime Minister's Questions.
Great! Democracy in action!
Except for the fact that a quick check of the House of Commons website will reveal that Parliament has begun its February recess, meaning that there is no PMQs next week:
Ah.
The tweet was deleted promptly, but not before the New Statesman's George Eaton was able to alert everyone to the mistake:
A positive way to look at it would be that Mr Corbyn is simply extra keen to hear the views of the public, in characteristically democratic style - after all, his leadership did introduce the policy of publicly sourcing questions for the opposition.
Picture: Ben Pruchnie/Getty Images
The Labour Party did not immediately respond to i100's request for comment