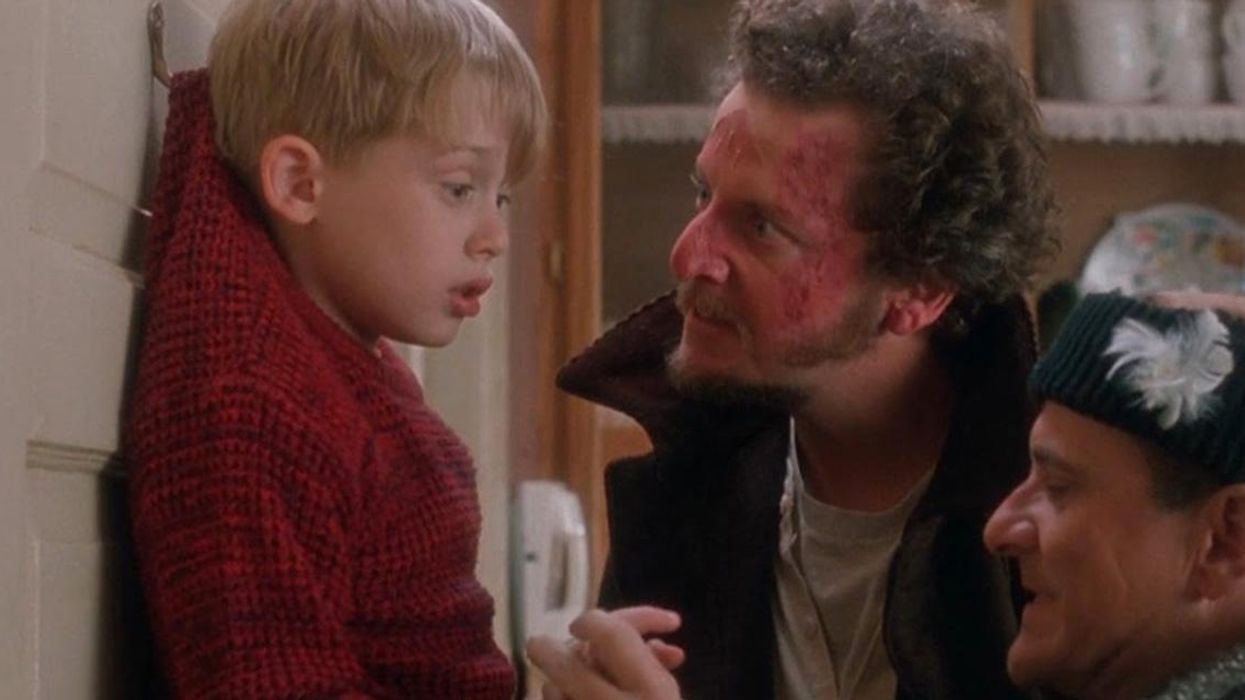 20th Century Fox/ screengrab
It's November, which is categorically not Christmas, but some people get over-excited. So you'll see more articles about Christmas movies on the internet.
This is one of those articles.
Home alone follows Kevin (Macaulay Culkin) as a boy left at home by his family for Christmas as they fly to Paris.
A power outage means the family oversleeps and have to rush to the airport, leaving Kevin behind in the melee.
Kevin then has to ward off burglars who attempt to break into the house, in what becomes a hilarious vendetta.
One reddit user, bobcobble, posted some evidence that the father in this tale, Peter McAllister, purposefully left his son behind.
Kevin spilled milk while the family eats Pizza, which is then mopped up with napkins.
Eagle-eyed viewers will notice Peter threw Kevin's plane ticket away with the napkins.
Kevin would have struggled to go anywhere without his ticket. And, the act of handing the tickets out and checking them again various family members meant that Kevin was missed out completely from the list.
The only question remains as to whether he sent the burglars too?