Monday night's episode of Come Dine With Me has everyone talking with one contestant dubbed the rudest ever featured on the programme.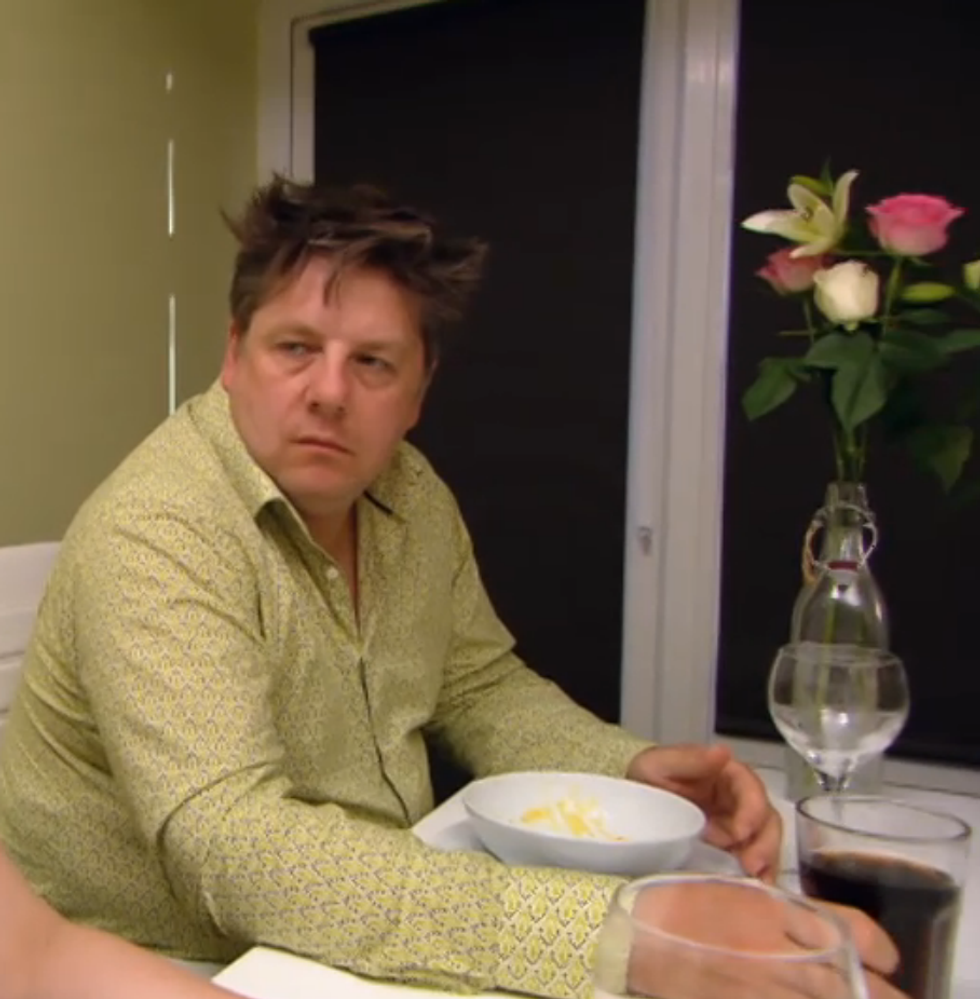 During the show the contestant, Peter, called another guest a "fat troll who doesn't know how to behave" - so his chances of winning probably weren't the highest.
As the last dinner party host it was the job of Peter - who earlier on professed a desire to go into politics - to deliver the final scores.
Reading out the results he skipped the traditional format of reading fourth through to first. Shockingly, Peter found he'd lost to fellow contestant Jane.
When he discovered that he had come fourth Peter opened fire on his fellow contestants, who sat on the sofa looking bemused and trying not to laugh.
Peter:
Let's see who's won. In fourth place is me.
Jane:
Why are you shaking your head at me?
Peter:
You won Jane.
Jane:
Oh my god!
Peter:
Enjoy the money, I hope it makes you happy. Dear Lord, what a sad little life Jane. You ruined my night completely so you could have the money. I hope that you spend it on getting some lessons in grace and decorum because you have all the grace of a reversing dump truck without the tyres on.
Charlotte:
I don't get that.
Peter:
Well you wouldn't, let's be honest, there's nobody in there love.
Peter:
So Jane, take your money and get off my property.
Charming.
Watch the excruciating tantrum below: