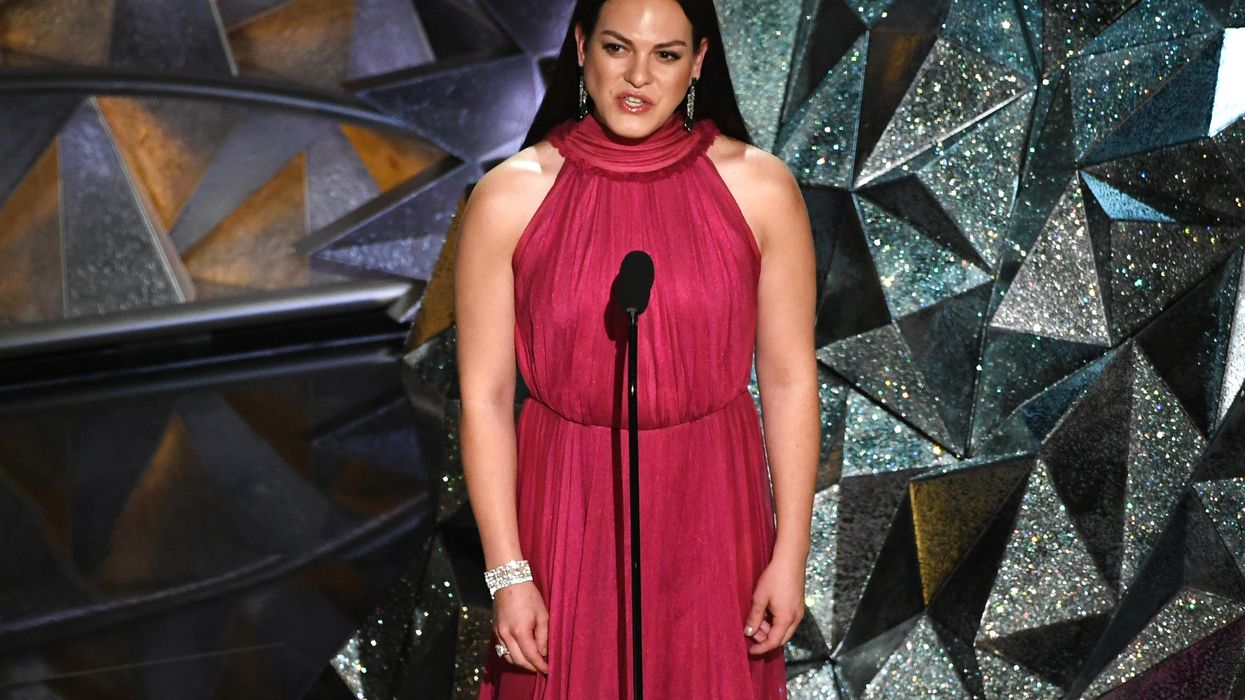 Getty Images
Daniela Vega just became the first openly transgender actor to present at an Oscars ceremony.
She appeared onstage to introduce a performance by Sufjan Stevens. "Thank you so much for this moment," Vega said before Stevens began his performance of Mystery of Love, which was nominated for Best Original song.
The 28-year-old star had appeared in only one film before "A Fantastic Woman", a drama about a transgender woman who battles her lover's family after he dies, which won the Oscar on Sunday for best foreign language film.
Vega plays Marina, a waitress and singer in a relationship with an older, divorced man. When the man has an aneurysm and falls down the stairs, Marina rushes him to the hospital. Before long, police are questioning her about whether she had any part in his death.
Additional reporting: Reuters