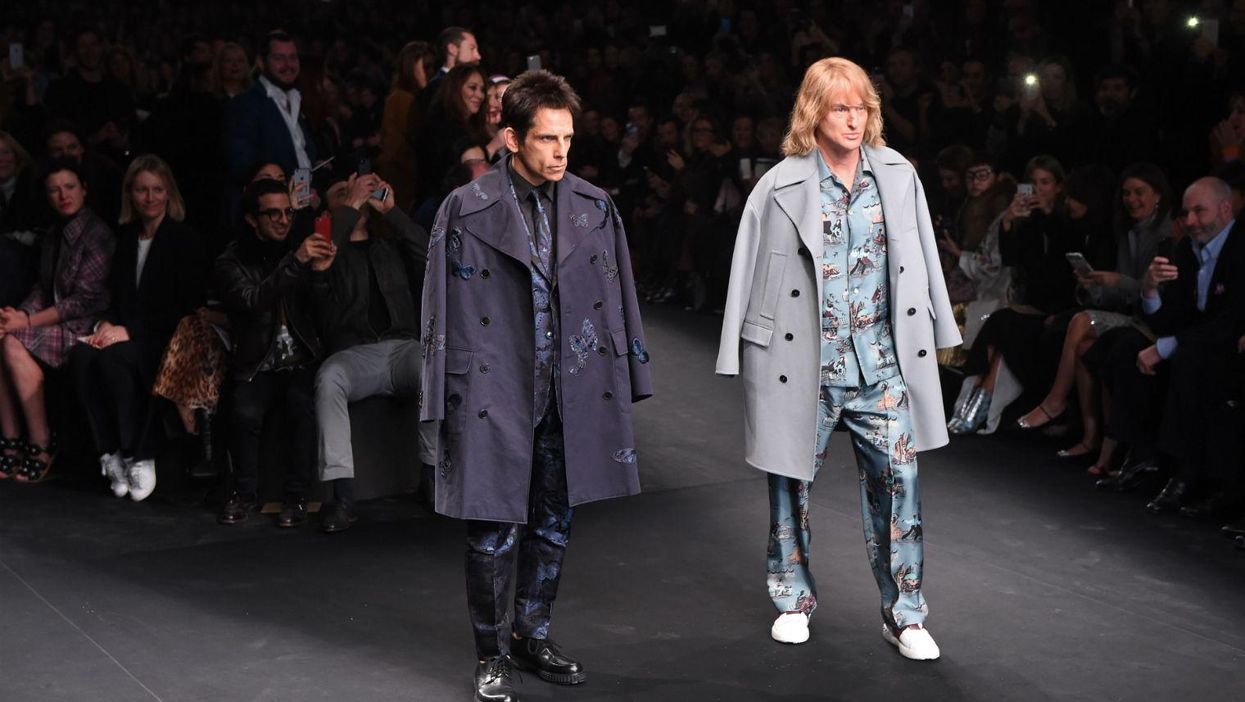 Ben Stiller and Owen Wilson, in full Zoolander get up, made a surprise appearance at the Valentino fashion show at Paris Fashion Week on Tuesday.
The pair's stunt officially confirmed that Zoolander 2, a sequel to the 2001 cult comedy classic, is happening after months of speculation.
Stiller, as Zoolander, and Wilson, as his arch-nemesis Hansel, strutted down the catwalk looking really, really ridiculously good looking, before posing backstage with Vogue editor Anna Wintour.