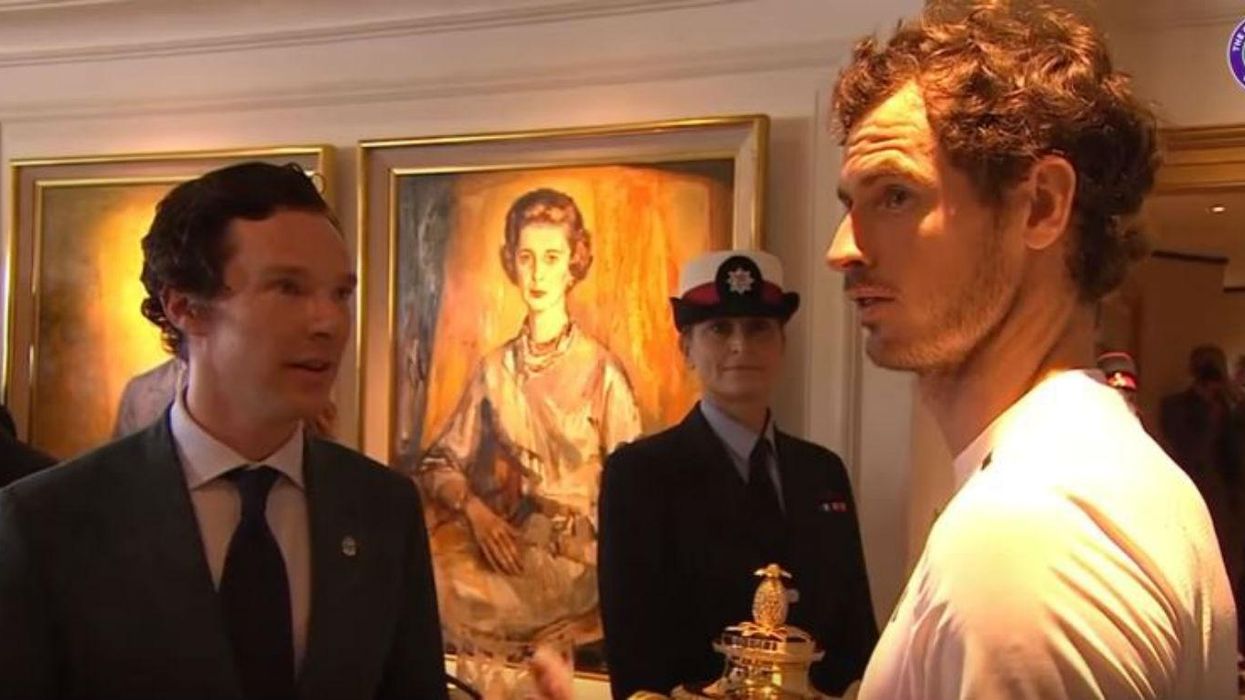 Andy Murray cemented his place as a tennis all-star in the Wimbledon's Mens Singles Final on Sunday by smashing Canadian Milos Raonic in straight sets.
He made it look easy.
The victory was his third Grand Slam title.
The Scot freshened up before heading to the champions dinner last night in style - but when he immediately came off the court, still clutching his trophy, he was ambushed by a breathless Benedict Cumberbatch and Sophie Hunter, who offered their congratulations.
A fanboying Cumberbatch actually bowed slightly before saying:
It was brilliant, it was really inspiring to watch.
Murray was just as starstruck, telling the actor "I'm a huge, huge fan" before asking what he's working on at the moment.
When Cumberbatch told him it was the next series of Sherlock, Murray fistpumped the air with excitement.
The pair went on to discuss fatherhood - both have new baby daughters - and Murray expressed relief that his five-month-old Sophia actually slept three whole nights in a row recently.
These two clearly have their priorities in order. Bless.
Watch the exchange below:
More: Serena Williams reciting 'Still I Rise' upon winning her 22nd Grand Slam will give you chills