Meet Christina Topacio.
On Wednesday a tweet from the marketing director and blogger featuring screengrabs of Facebook messages from a man urging her to lose weight went viral.
The man told her he followed her pictures and was "f--kin constantly creeping". So far, so weird.
He went on to tell Ms Topacio he would "seriously consider" dating her - on one condition:
You need to f--king lose weight. It kills me.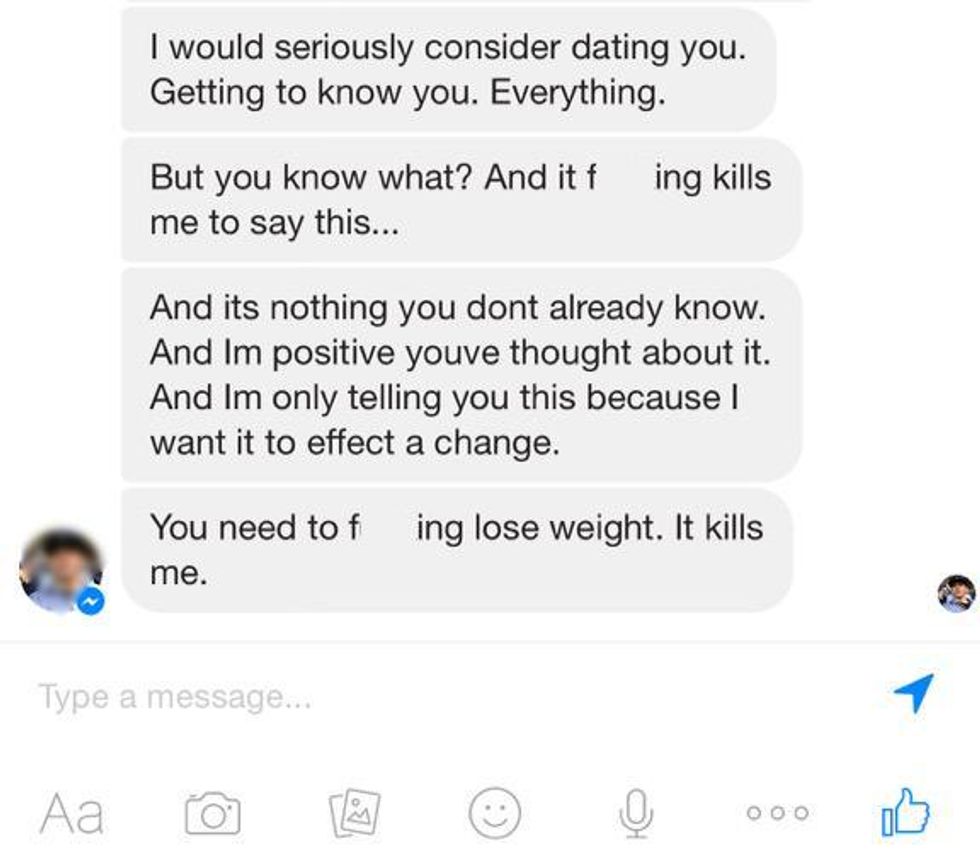 Her response? A selfie of her eating.
Ms Topacio told E! News she knew the man, whose identity we have deliberately obscured, from an online dating site but had not met him in person. She said she hoped the message would make people realise "it's not okay to say things like this".
"I hope women feel empowered to stand up for themselves and not allow comments like this to break them, even if it comes from your mum, friend, teacher or partner," she said.
Well played, Ms Topacio. Well played.