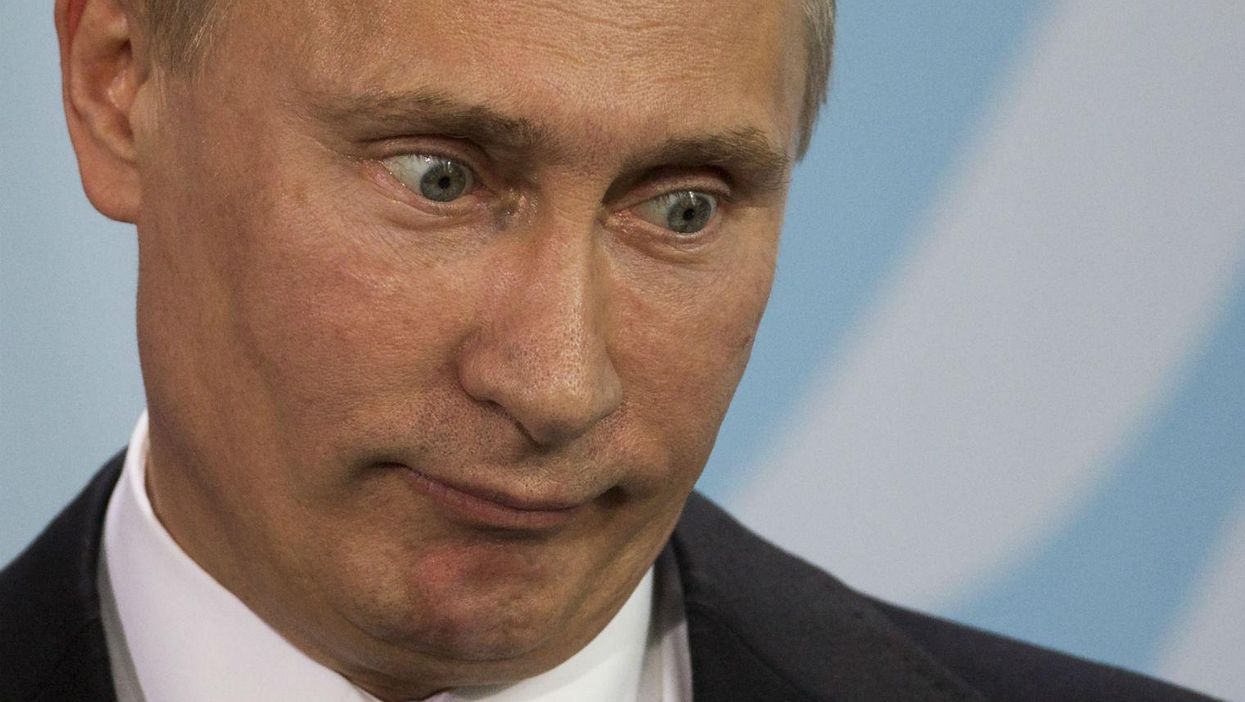 Vladimir Putin's face is a common sight in Russia: on TV, newspapers, T-shirts, book covers and patriotic graffiti.
So it was no wonder that a Russian TV channel, Zvezda, claimed that Mr Putin's face could be seen in the outlines of a swarm of birds flying above New York. Zvezda is known for its strictly patriotic views and is owned by the Russian Defence Ministry.
The TV channel cited a YouTube video posted by someone named Sheryl Gilbert (see below). The clip was uploaded this week and generated hundreds of comments in Russian on Wednesday, after the channel picked it up.
"It's a warning to the US that they shouldn't start a war with Russia," one user wrote. "Putin bribed American birds," commented another in Ukrainian. Someone else suggested the outlines resembled Ukrainian Prime Minister Arseniy Yatsenyuk. But there wasn't much support for that view.
Gregory West, who claims to be the husband of Sheryl Gilbert, posted a link to the video on Twitter. "Saw it several days ago during a trip and that's amazing! Can you see the face? Who is it?"
But some think the video, which can be seen below, is fake. Zvezda also warned that it cannot guarantee the authenticity of the video...