It has been a well-established fact this week that some men just cannot tell the difference between women who are wearing make-up and women who are not.
It has also been suggested this week that men actually prefer women when they're not wearing make-up - which, um, is perhaps hard to prove if those men don't know what a make-up-wearing woman looks like anyway.
The above tweet has also been backed up by "science":
However, all this men-telling-women-what-they-do-and-don't-like has understandably not gone down well.
There have been comment pieces: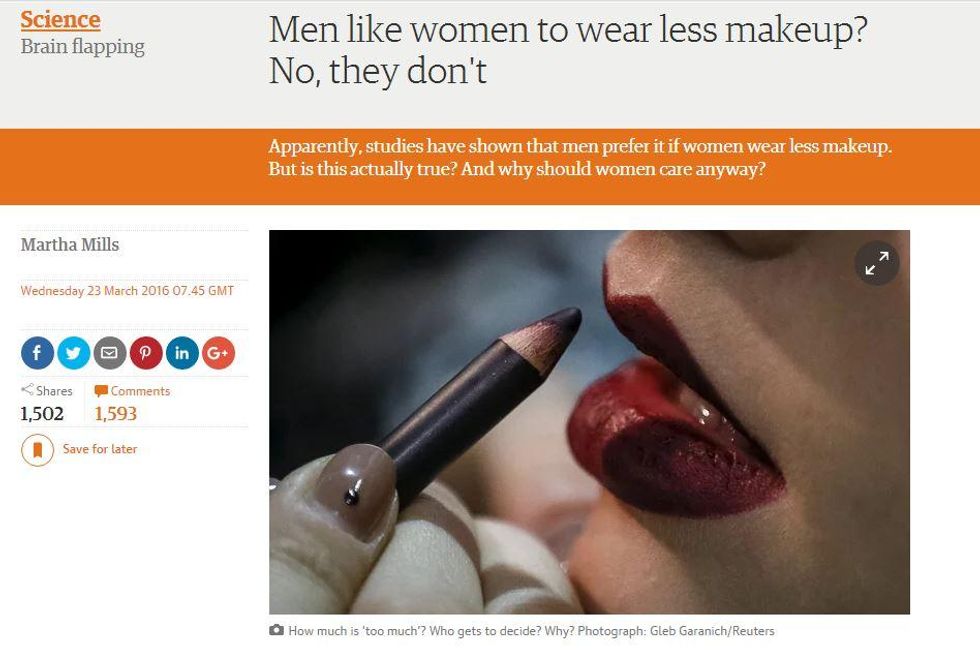 And lots and lots of tweets
Mostly telling the men involved some home truths
And pointing out that women didn't ask in the first place
Cartoons have been shared
Many have questioned when a man's opinion was asked for anyway
Pointing out that the world doesn't revolve around men
And wondering whether wearing more make-up may now be the best course of action