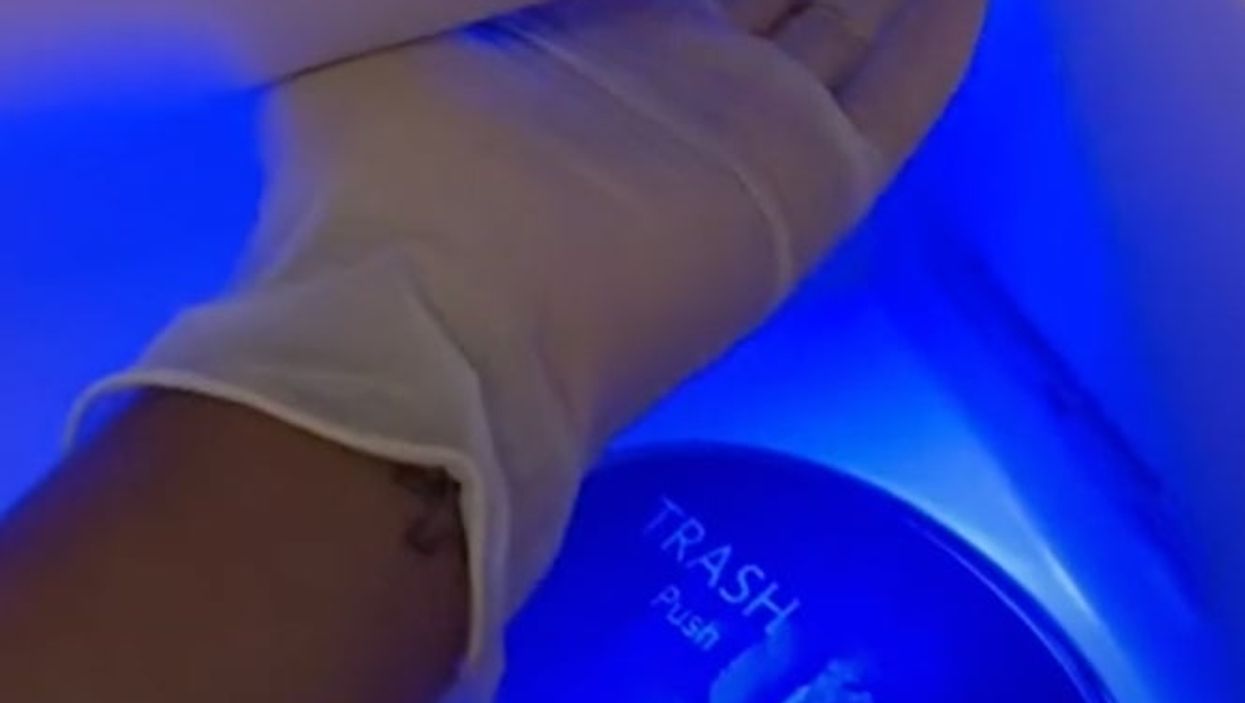 Photo courtesy of @joselinlora7/TikTok
An airline attendant recently posted a video showing a hidden cabinet on board the plane for passengers to find toiletries as they embark on their travel destinations.
Joselin Lora, who goes by @joselinlora7 on TikTok and appears to work for Delta US, posted a video showing and discussing the ins and outs of the hidden cabinet.
"For those who fly Delta, especially the ladies, on some planes, there's a button under the mirror where if you press it, it'll open and in the mirror, you will find amenities of your needs like a pad," the text on the screen reads.
Once you press the button, the mirror pops open, revealing a cupboard of sanitary pads, tissues, hand soap, and paper bags.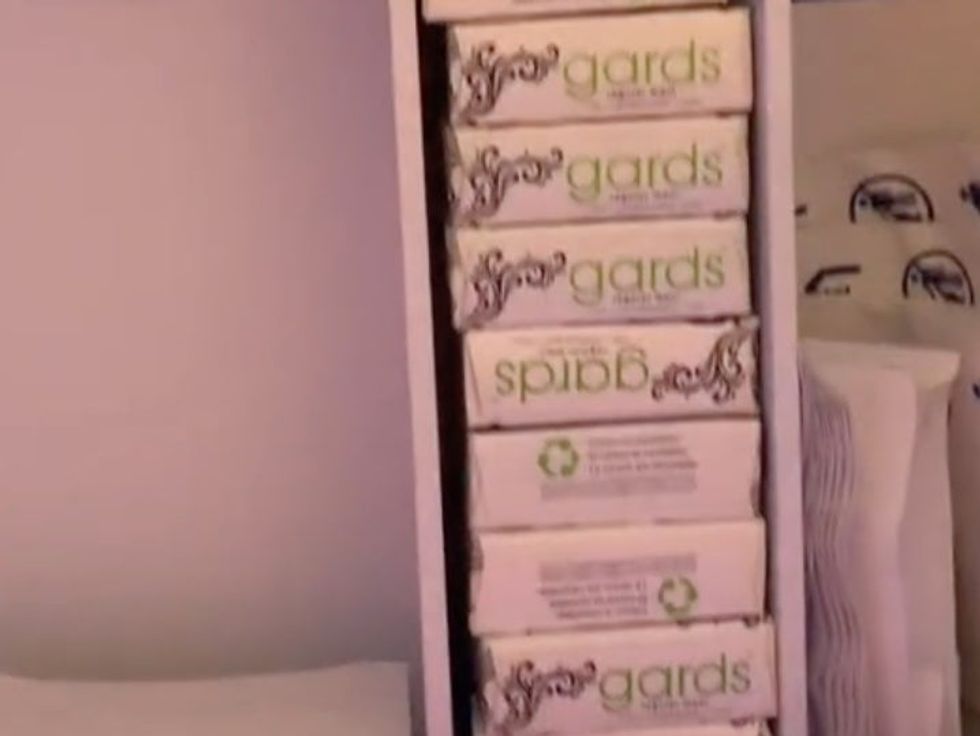 Inside the hidden cabinet. Photo courtesy of @joselinlora7/TikTok
Lora then notes that on other planes, it's a "pull-out box on the walls."
Check out the full video here.
The video, which gained over 3.2 million views, was positively received by many who are now aware of the discovery.
"Thank you. I will use this for the future," someone wrote.
"Oh my God, no way. I remember panicking and stuffing my underwear with cheap toilet paper on my flight because I forgot extra tampons," another added.
A third commenter also could attest to the details of Lora's video, saying, "This is true. My mom works for Delta and stocks these items. It sucks when it's unused because they are required to dump them regardless. Use them!"
Someone else believed that this shouldn't be accessed by passengers without assistance.
"This is for flight attendants. If you ask for one, they will give it to you. You're not supposed to do that on your own," they said.
indy100 contacted Delta for comment.