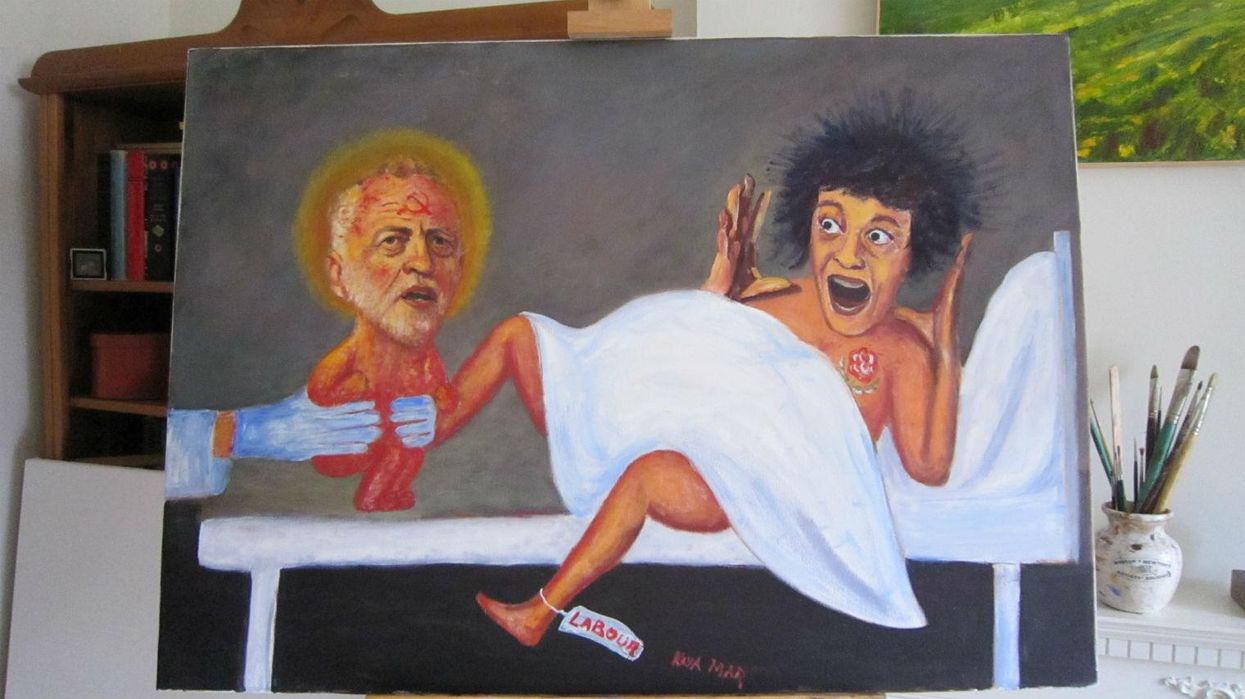 For those on the political left, Jeremy Corbyn's election as Labour leader heralds a new dawn for politics in Britain.
But others have argued that the Islington North MP is not the messiah [insert Monty Python joke here], and his rise could condemn Labour to electoral oblivion.
One man who clearly disagrees with that belief is artist Kaya Mar, who has re-imagined the Labour leader in this painting - titled the "Jesus of Islington". Corbyn can be seen with a communist hammer and sickle imprinted on his forehead and a halo in the background:
Picture: Kaya Mar
Mar, who created the painting about a month ago, explained to i100.co.uk that the image was supposed to represent that, for his supporters, Corbyn is supposed to be the messiah, but that he is being rejected by his mother (Labour).
The Labour party, in order to look democratic, invited him as a representative of the Labour left to show the people they are the party of everyone who lives in this land.

When he became unstoppable they started to panic and tried to discredit him.
It's not the first time Corbyn has been compared to the son of God of course:
After all, they do share the same initials...