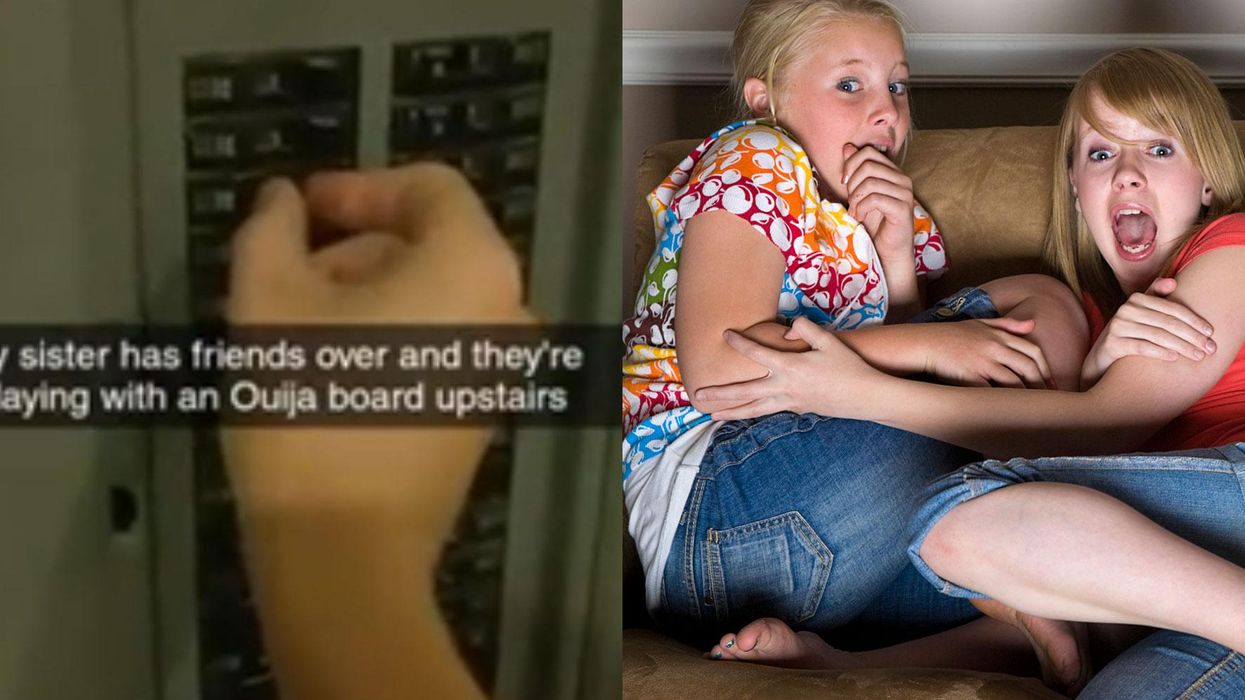 Rddit / PNWndn; iStock / RichLegg
Siblings can be endlessly cruel. It just so happens that they're often hilarious at the same time.
Reddit user PNWndn says he brutally pranked his sister with just the flick of a light switch.
This might sound tame - until you learn that his sister and her friends were playing with a Ouija board at the time.
​Distantly, you can hear the eerie sound of terrified screaming. People on Reddit were all for it.
Some even encouraged him to step up his game to the next level of mean.
While one person had this chilling theory to offer.