Twitter / Facebook / screengrabs
A dad thought it'd be a good idea to use his daughter's christening as an opportunity to showcase his dark sense of humour. And it didn't go down too well.
Twitter user Ste, who says he's the man's cousin, shared a screenshot of the christening invitation, that he received on Facebook.
The invitation was to the "exorcism" of Saoirse Anne, asking Ste to join him watch "a man in a sheet throws a bitta water over over Saoirse and expels the demons that inhabit her soul".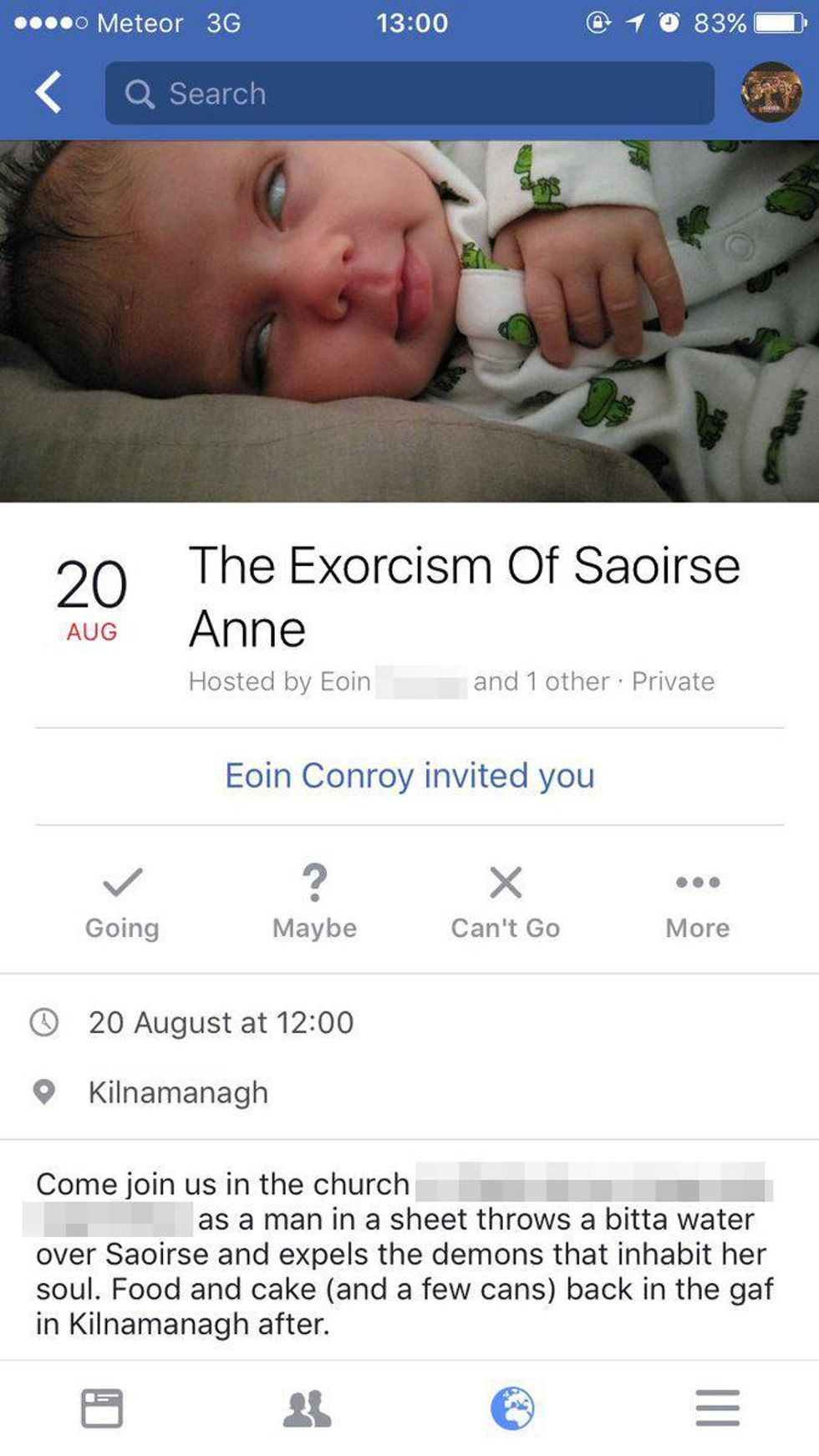 Picture: Twitter
It may have been a hit on social media, but it didn't go down to well in private.
The invite was amended just 26 minutes later. It read:
Come join us... for Saoirse's special day, as she gets christened in a very serious and real ceremony.
According to Ste, there were probably one or two people who suggested it be changed...
The follow up post was actually just as amusing as the first.
Some people said they would show up and contribute to the party's original theme...
@notstelfc That's around the corner from me, I'm so showing up and acting like I'm in the exorcist

— emma (@emma) 1501678599
Hit the music.