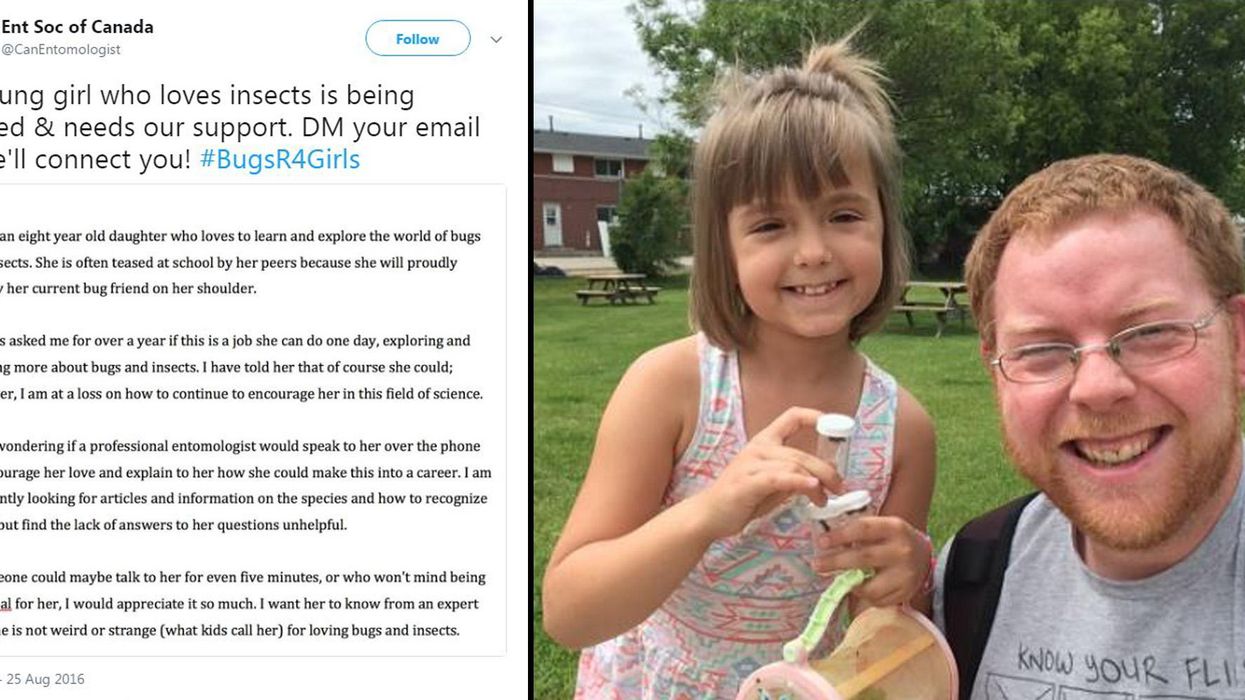 Twitter/Screengrab
Sophia Spencer has been fascinated by insects since she was two years old.
Her mother, Nicole Spencer told the Huffington Post:
If she keeps a bug, she always names it and will talk to them and kiss them.

When she has one, she always makes sure to learn what it eats and what the best habitat for it is.
The budding entomologist, now eight years old, has been bullied by peers in the past for her love of insects.
Last year, her mother, worried that this negative attention from detractors could stop her passion, turned to the scientific community.
Specifically, to the Entomological Society of Canada, who later tweeted the letter she wrote:
In response, entomologists from around the world tweeted and demonstrated their support.
Sophia began working with a Ph.D. candidate researching how social media affects scientific representation, and became a published author in the Annals of the Entomological Society of America.
In a section of the paper, Sophia wrote:
If somebody said bugs weren't for girls, I would be really mad at them, but I wouldn't do anything, I would just not talk to them.

I think anything can be for anybody, including bugs.
Sophia continues to work with insects and says she wants to specialise in grasshoppers when she grows up.