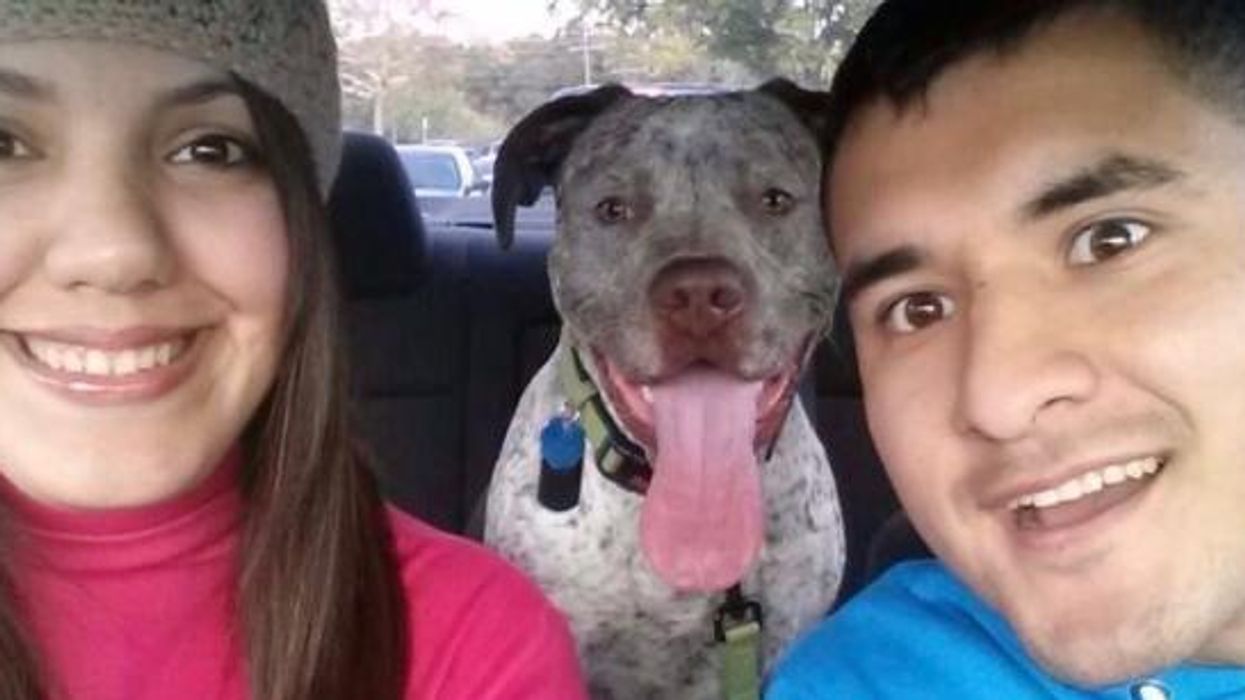 @BECKZLOVE
There's relationship goals, then there's break-up goals - and one former couple have just taken the trophy.
Rebecca and her ex husband split up two years ago, but he still sends their dog a birthday card and gift voucher every year.
The card reads:
Hey buddy,

Sorry for the late birthday gift. Work has been hectic so I didn't get a chance to get you something on time. Anyways, happy birthday! I hope you got spoiled on your special day.

I also hope you're doing well. Knowing you, I'm sure you haven't slowed down and are just as much of a handful now as you were when we first got you.

Usually this is the part where I tell you some story of how you got on my nerves like when you chewed up my credit card and then hid it. Or how you did something incredibly adorable or funny like your first ever bath.

But to be honest as precious as those memories are to me it's the little things I tend to think about the most. Those times me and you would just chill on the couch and watch TV. How you would be up every time I got up early in the morning to see me off to work.

I love you buddy, there isn't a day that I don't think of you. As always, continue to take of yourself and your mom. 
With more than 14,000 retweets, Apollo was loving it:
Along with everyone else:
But they weren't the only ones in tears: