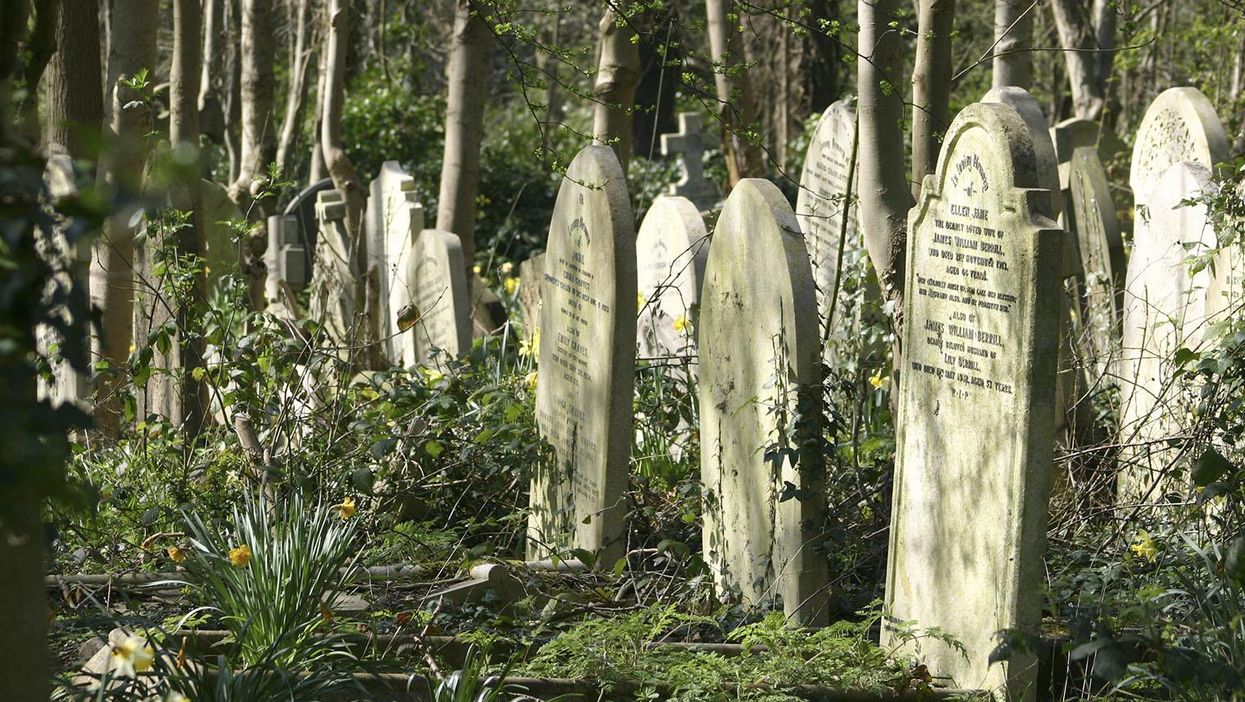 A tour group for ghost hotspots was visiting a graveyard when they stumbled upon a set for a pornographic film.
The group were examining gravestones on the south side of Sculcoates Lane in Hull last month, when they heard groans.
When they went to investigate, presumably searching for paranormal activity, they found a couple having sex on a patch of ivy, filmed by two men.
All involved in the production were so preoccupied they did not realise the group had found them.
The tour guide, Mike Covell, told the Hull Daily Mail:
It was the couple who saw us first. They were going at it like knives among the ivy. She was a blonde.

We looked at her and she looked at us. Then she pushed the bloke off her. The guy ran after her desperately trying to protect his privates from the brambles.

We did not know where to look. Good job all 12 people on the tour were adults because sometimes kids come along.

One elderly man was so incensed, he was ready to chase after them with his walking stick but I persuaded him to calm down and eat his sandwiches.
The graveyard, which has graves from the 1840s to 1959, is now overgrown and was thought to be haunted by monks and children whose bones were moved during redevelopment of the site.
A spokesperson for Sculcoates Neighbourhood Association said:
This is the first time I have heard of anything this. There are always people in society who will push the boundaries.

The cemetery has a rich history. Philip Larkin used to ride his bike through it. So we all hope this is a one off.